Proper Planning
Before picking out your new vanity, determine any space restrictions and desired features. Measure the space for your new vanity, double check plumbing requirements, or consult with a professional when building or renovating a bathroom. Size requirements will be the first factor to consider when vanity shopping, followed by function: double sinks, storage, faucets, and mirrors are all key considerations for day-to-day use.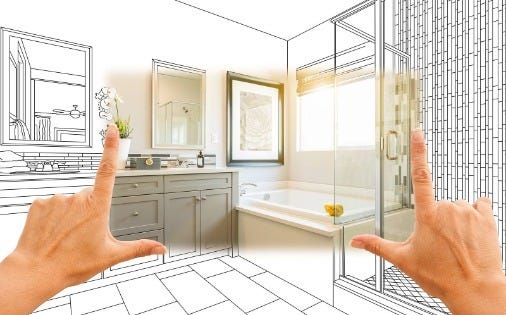 Explore your favourite interior designers' social pages, Pinterest, and blogs to find your favourite style to replicate. Break down your design in basic terms: the colour or material of the vanity, paint colours, flooring colour/material, and hardware colours. Identify any extras like plants, rugs, or artwork that polish off the overall design. Once you've found your favourite features, browse KENT online and request catalogues from your local Project Centre to find vendor products that may be custom ordered for you!
Browse through some of these vanities to find inspiration for your dream bathroom!
Adding Accessories
There are a wide variety of faucets, hardware, lighting, and mirrors to complete your vanity design all in multiple colours and finishes. Mixed metals and black hardware are increasingly popular and add contrast and colour to any bathroom. When selecting hardware, consider matching or coordinating with other features in your bathroom like towel racks and shower faucets.
Carefully consider faucet function when deciding between a single or double handle faucet: single handle faucets can provide easier temperature control and can be cleaned more easily, but it's hard to beat the classic style of a two-handle faucet.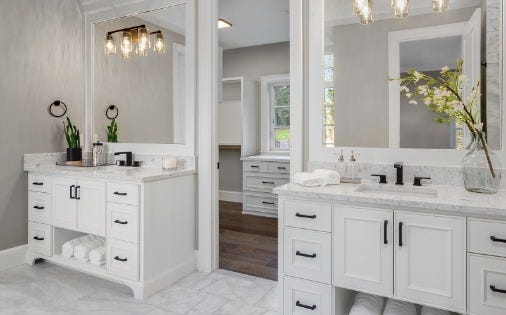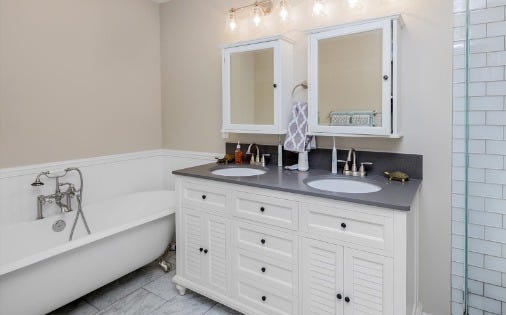 Simplify Decision Making
To avoid decision fatigue and hardware overload, opt for a vanity that includes hardware and accessories. Vanities may come with or without drawer pulls, countertops, a faucet, or mirror. If you're unsure how to choose accessories to compliment your vanity, choose one that comes with as many features included as possible.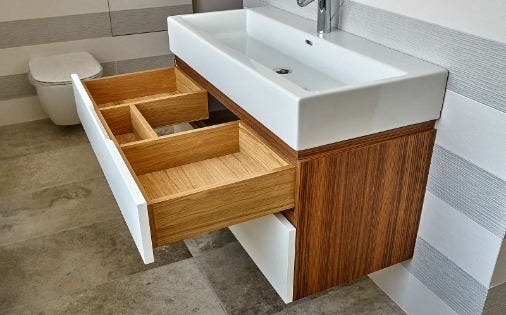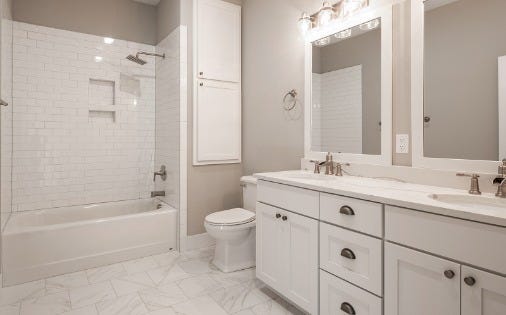 Work With What You've Got
Once your vanity is picked out, take cues from the design to help pick out other bathroom features: match your tub faucet to your sink, lighting, and towel holders. Explore reviews and other designs incorporating your vanity online for more ideas about which paint colours or flooring might pair well with your vanity. By installing your vanity before other design features, you can test paint and tile samples beside your chosen vanity before committing.
Easy Installation
When your vanity is ordered in one neat package, installation is also much easier! All the parts & pieces you'll need to install will be included, no need for multiple trips trying to find the right parts. This eliminates installing a countertop and even drawer pulls.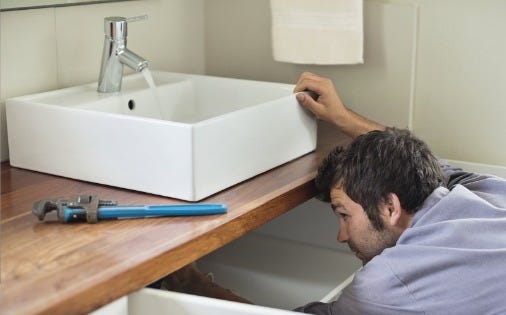 When upgrading your bathroom, make your decisions as easy as possible with complete vanity packages! Take your bathroom from blah to beautiful and start your bathroom refresh at your local KENT Project Centre!
Ready to Ship
Pick Up In-Store

Regular Price

$899.99

Special Price

$782.63

Ready to Ship
Pick Up In-Store

Regular Price

$449.99

Special Price

$391.31

Ready to Ship
Pick Up In-Store

Starting at

$200.00

Regular Price

$229.99

Regular Price

$329.99

Special Price

$286.96

Ready to Ship
Pick Up In-Store

Regular Price

$349.99

Special Price

$304.35

Ready to Ship
Pick Up In-Store

Regular Price

$234.99

Special Price

$204.35

Ready to Ship
Pick Up In-Store

Regular Price

$279.99

Special Price

$243.48

Ready to Ship
Pick Up In-Store

Regular Price

$409.99

Special Price

$356.53

Ready to Ship
Pick Up In-Store

Regular Price

$409.99

Special Price

$356.53

Ready to Ship
Pick Up In-Store

Regular Price

$279.99

Special Price

$243.48

Ready to Ship
Pick Up In-Store

Regular Price

$1,099.99

Special Price

$956.55

Ready to Ship
Pick Up In-Store

Regular Price

$499.99

Special Price

$434.79

Ready to Ship
Pick Up In-Store