1 Value Pick: Hardware & Backsplash
An upgrade anyone can handle? New knobs and drawer pulls! Grab your screwdriver and install new Hickory Hardware Crest Cabinet Pulls in less than an hour. Go for gold or silver pulls to match your current colour palette or create contrast. Whichever tone you choose, it will pair with Lisbon Peel and Stick Backsplash Wallpaper perfectly! Peel and stick tiles are easily installed with a little measuring and a utility knife. Cover up to 13.5 square feet with one roll without damaging walls! Brighten up your blank backsplash with patterns for any style.

---

2 Midrange Budget: Blanco Faucet & Double Bowl Sink
You've never been more excited to do dishes: ditch your old sink and leaky faucet for something worth making a mess! The Blanco Urbena Kitchen Faucet has a modern, slim body and unique handle design. The hidden sprayhead is activated by an almost invisible control button, and the high-arc spout makes filling pots and vases effortless.
Before installing, shut off the water supply and ensure your plumbing is appropriate for a single handle faucet.
Disconnect supply lines (be prepared to catch extra water in a bowl or bucket).
Use a wrench to gently loosen any attached nuts.
If you're also replacing your sink, now would be the time to score & remove any old caulking and remove any attachments under your countertop.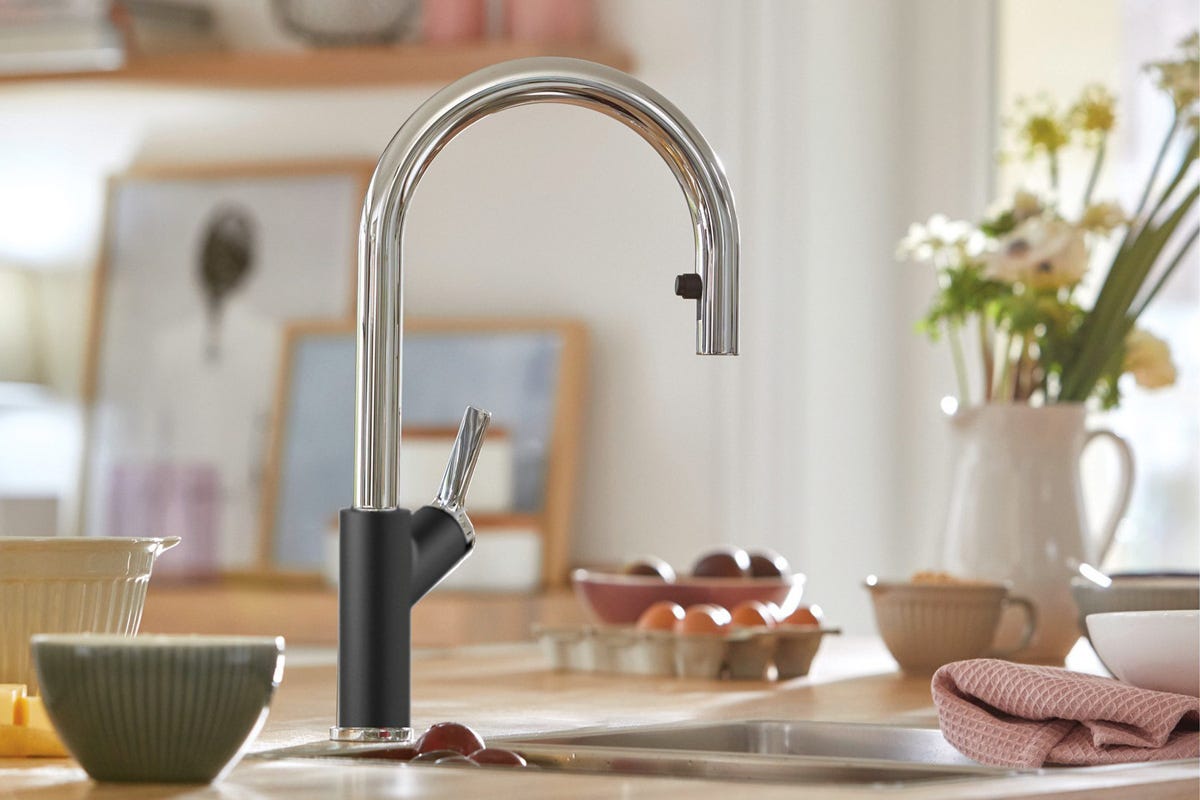 Partner your super functional new faucet with a double bowl sink just like DC Woodworks' DIY project to tackle dirty dishes like never before! Denika's modern Blanco double sink and faucet adds gorgeous contrast to her bright, natural colour palette. Have our Project Centre talk you through each of these steps, and always follow manufacturer instructions for any installation!
Gently pry up edges being cautious to avoid damaging countertops.
Measure and adjust as needed for your new sink.
Place your new sink, reconnect all plumbing, and waterproof any edges with a bead of caulk.

---

3 Premium Pick: Countertops & Cabinet Paint
Give your kitchen a completely new look by replacing old countertops and finally getting the cabinet colour of your dreams! Our Project Centre can help you custom order countertops and give you all the tips you need to be able to brag that you installed them yourself. Truly transform your space by painting your cupboards or island: Beyond Paint Furniture & Cabinet Paint requires no stripping, sanding, or priming! Get the bright or moody design you crave by simply removing cabinets, and painting with the brush or roller of your choice and the all-in-one Beyond Paint!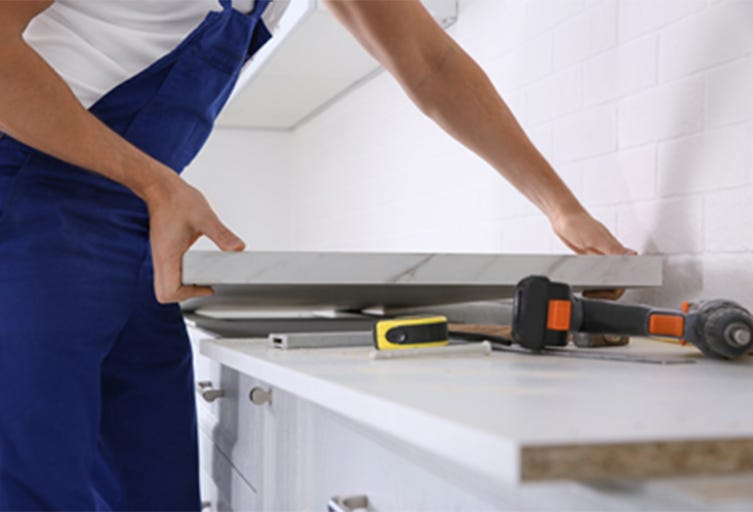 No matter what your DIY skill level is, you can refresh your kitchen this fall with a little help from our Project Centre. Bring some fall beauty indoors this season with KENT kitchen DIYs!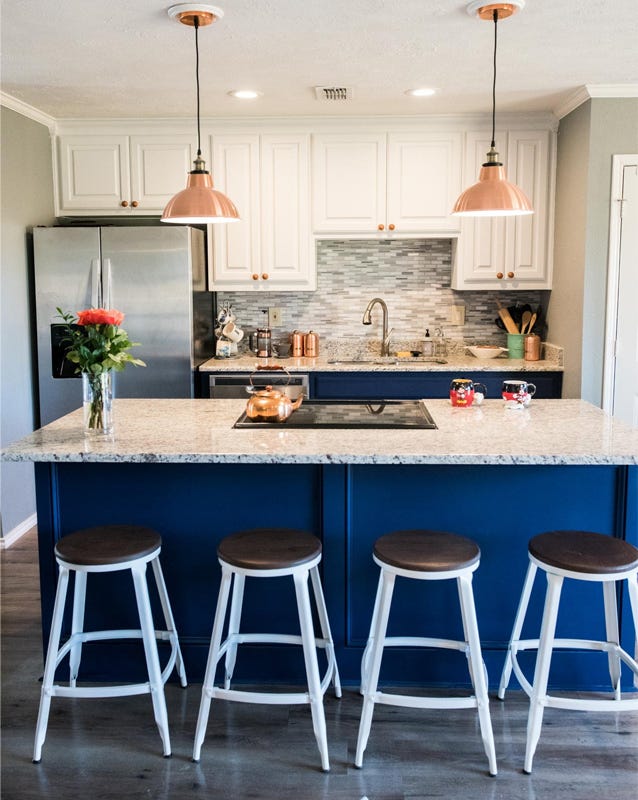 ---