Traeger invented the original wood pellet grill over 30 years ago in Mt. Angel, Oregon, and continues to be the #1 seller of pellet grills on the market today. Traeger is more than just a grill, however. It's a way of bringing people together, crafting unforgettable meals, and creating lifelong memories over great food and great flavour.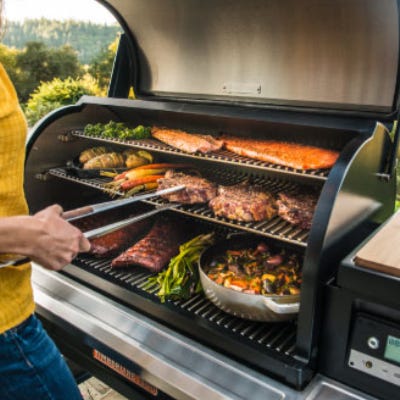 Calibrated specifically to work with Traeger grills, our premium pellets are engineered to deliver the perfect smoke and best possible flavour for your food.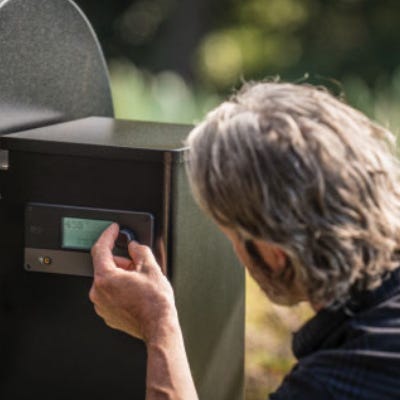 Traeger grills feature simple, oven-like controls that make wood-fired cooking easy. Pick the temperature you want to cook at and let your Traeger do the rest.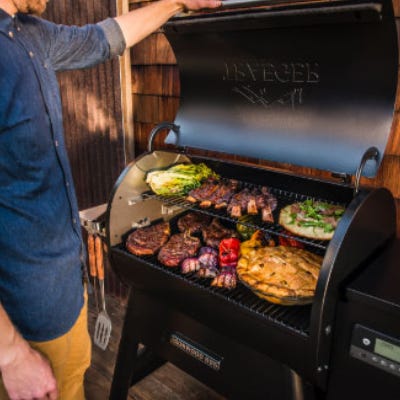 There's no limit to what you can cook - grill, smoke, bake, roast, braise, & BBQ on this all-in-one grill, from slow-smoked brisket to baked goods.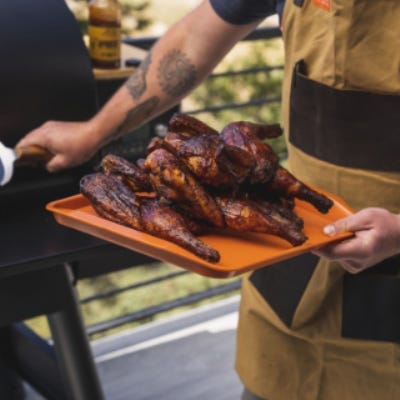 Our always dependable fire and smoke produces consistent results and perfectly cooked food, every single time. From low and slow to hot and fast, cook it all with ease.