Barn doors are not only attractive, but they also help make the most of limited living space. Sliding doors eliminate the need to make room for a swinging door. They're great for closets, pantries, and home offices, but because there's a small gap between the sliding barn door and the drywall around it, they might not be ideal for bathrooms or other rooms where privacy is essential. The barn door is a simple yet versatile and fashionable addition to any home. Installing one in your home will undoubtedly add a wow factor to any room.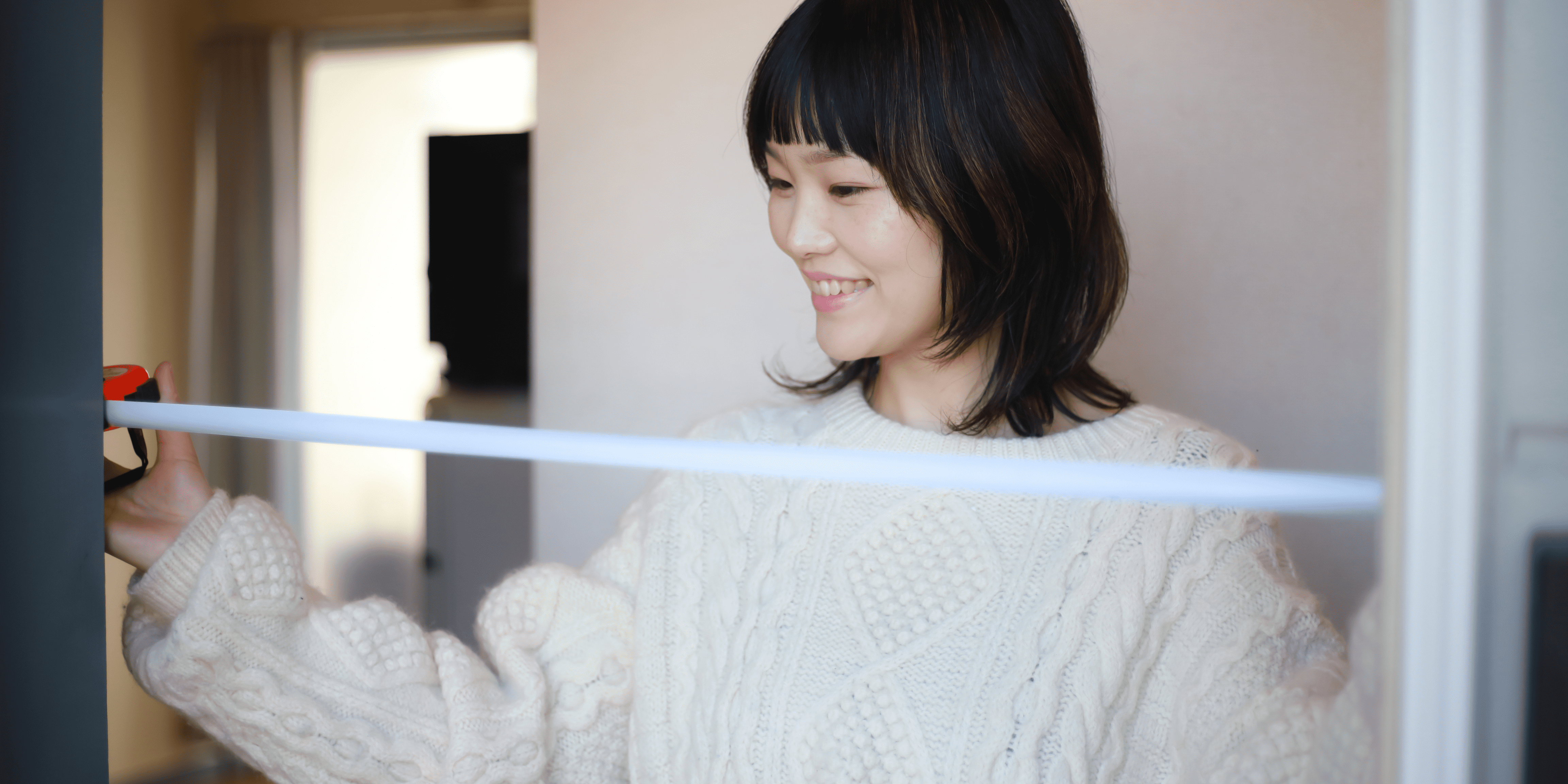 Preparation What are the first steps before I start my project?
To help your barn door project go smoothly, follow these steps before you start:

Choose your door style: You're no longer limited to the classic aesthetic of barn doors. KENT carries a wide range of barn doors from Colonial Elegance. They offer a wide range of style doors, from your traditional barn door to full-tempered frosted glass doors for a more modern look.

Gather tools: You'll need basic tools such as a level, drill, stud finder, and measuring tape, as well as safety equipment.

Measure accurately: Before beginning an installation, you must first measure your doorway correctly, including the frame and the barn door you want. Certain door models come with instructions for determining how much space above the frame you need for the rail and the length of the door, typically 6-8 inches. Double the width of your doorway to ensure you can open and close it and the length of your rail. Make sure there is enough room between your door and the wall to avoid damaging wires or switches. You may adjust the bumpers on your door to find the most suitable rolling position. Follow the manufacturer's instructions for measuring requirements, particularly the gaps between the door and the walls.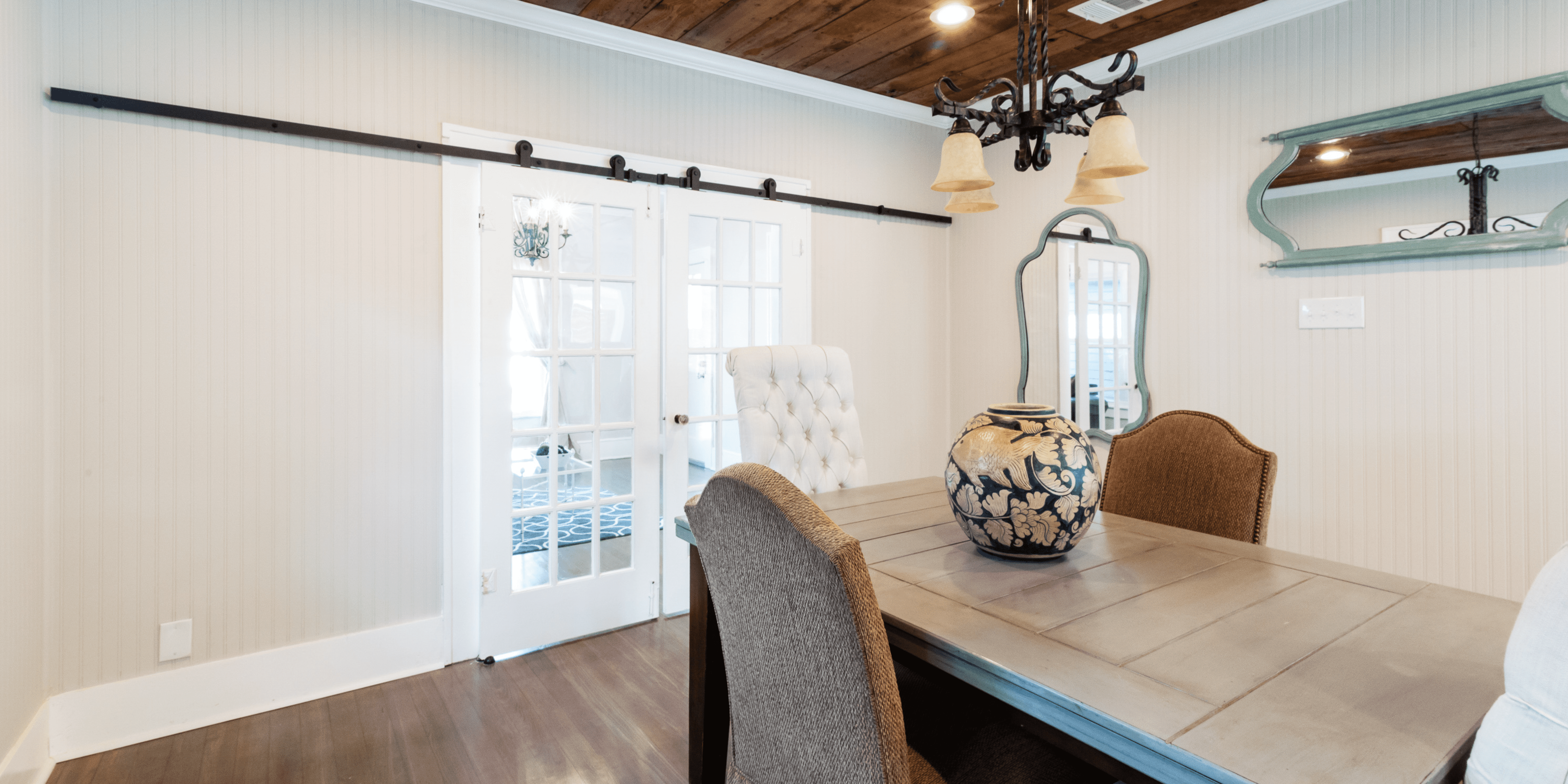 Implementation How to install a barn door
Install Top Rail: Install your top rail above your door frame according to your model's instructions, and use a stud finder to ensure your bolts line up with your studs. Your studs need to be in the right place. Use heavy drywall anchors or an extra header board.

Note that heavier doors typically require a header board for added security; consult your local KENT Project Centre to ensure proper wall reinforcement for a safe installation.

Attach & Secure: Mark your top rail holes and have a partner hold the rail while you gently secure your first bolt (avoid tightening in case you need to adjust). Before drilling, double-check that your rail is level and always follow the manufacturer's instructions for securing hardware. To secure all of your bolts and attach your rollers, follow the installation instructions.

Finally, you must install the floor guide that prevents your door from swinging open. This may or may not be included with your kit's hardware, so consult with a KENT Project Centre expert to determine which one is required for your door! This final step will require an extra set of hands to help hang your door onto your rollers, align with your floor guide, and attach the door's bump stops at your preferred fully shut and fully open positions.
---
KENT is your one-stop DIY shop for all of your home improvement needs. Right here in our store, we have everything you need to get started on your DIY project: tools, parts, paint, construction materials, and more! Our experienced team at KENT can help you make any project a reality. We are dedicated to providing our customers with the services, knowledge, and products they require to complete their construction and renovation projects. So, whether you need something repaired around the house or want to build something new and exciting, KENT is the place to go!