Types of Paint
Latex Paints
Latex, or acrylic, paints dry quickly, low odour, and are easy to clean with soap and water. Widely used as interior paint and exterior paint, latex is a popular choice for most jobs from sheds to bedrooms! It is fade and crack resistant, and perfect for any non-humid interior rooms like living rooms or hallways. Most painters will find exactly what they're looking for from our range of SICO paint.
Alkyds
Alkyd, or oil-based paints, are more moisture resistant, adhere and smooth easily onto rough surfaces, and abrasion resistant. They require solvents for clean-up, have strong odours and take longer to dry but they are hard wearing for high traffic areas. Thanks to its tight molecular makeup, they are a popular choice for interior or exterior trim and woodwork that receive more wear and tear than the rest of the wall.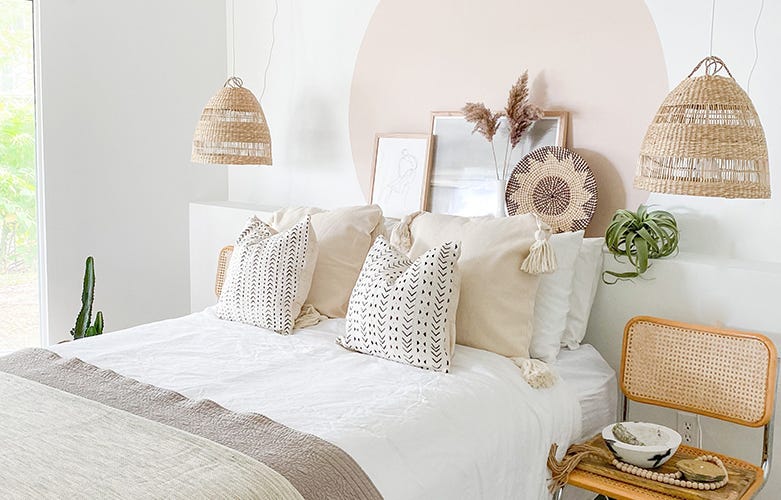 Finishes
Flat
It hides most imperfections and is easy to touch up. On the other hand, it is not forgiving to smudges, so it looks the best on ceilings and other places that your fingers won't touch.
Eggshell Finish
It's flat enough to hide most imperfections but has a light sheen which provides some durability and washability. This is a very popular choice for walls.
Satin Finish
It provides both coverage and durability. A satin finish hides a lot of imperfections but the dried surface will withstand washing better than flatter paints. Satin is ideal for kitchens, bathrooms, kids' rooms, or any room where you might have to wash something off the walls.
Semi-Gloss Finish
A semi-gloss is durable and washable but unforgiving to any imperfections on your wall. This finish is too glossy for walls but is a popular choice for trim, door or window frames, cabinets and other woodwork.
Gloss Finish
The shiniest finish! It is highly washable and durable for high traffic areas but imperfections in the surface will show through. Chips or other marks are very difficult to touch up on glossy paint.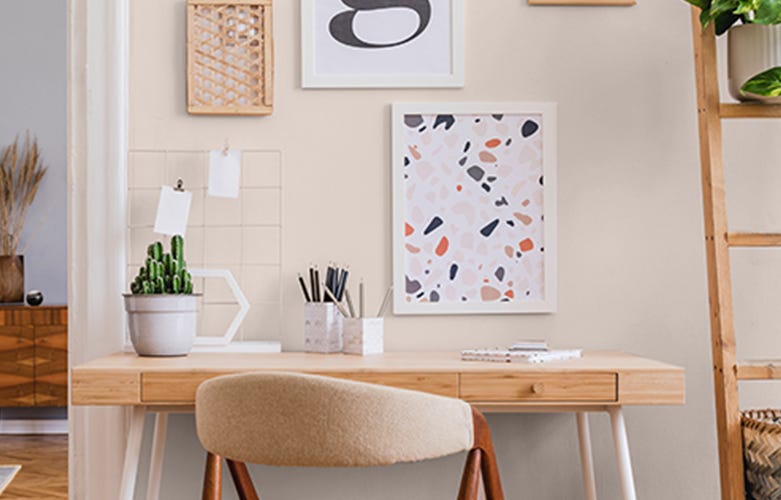 Specialty Paints
Follow all of your Pinterest dreams with specialty paints for projects of all shapes and sizes! Smaller jars of chalk paint or spray paint are likely the key to perfecting detailed furniture or accessories. SICO furniture and cabinet paint are DIY ready and can even be applied without sanding your surface! As a finishing touch, add a final coat of varnish or wax to seal and protect your masterpiece against weather and damage. Ask our Project Centre about the unique paints and polishes available for your creative vision, and the extra brushes and tools to make your project as easy as possible.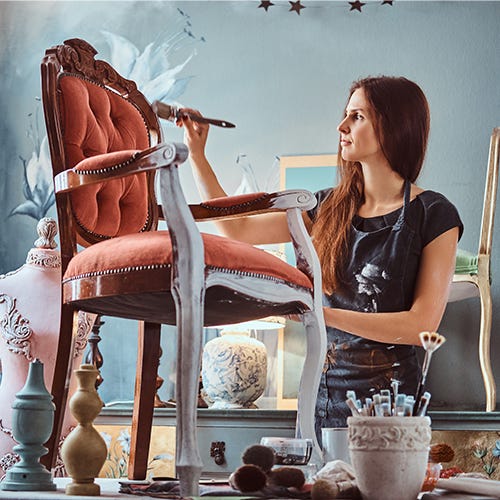 ---

Tips
Always do a test patch
Do not layer different paints
Create and test custom colours with our SICO Colour Solution
Keep track of styles you're continuously drawn to
Explore bolder colours on smaller projects like closets or bookshelves