Swapping your shower head only requires a few tools: a pipe wrench, thread seal tape, plumber's putty, and your new shower head. Your replacement may or may not include the shower arm, which is easily replaced with the help of your pipe wrench.
To connect your new shower arm, wrap and gently stretch thread seal tape around the arm's threads before twisting onto your wall. Apply some plumber's putting around your wall opening, slide the flange over the arm, press securely into your putty, and wipe away any excess.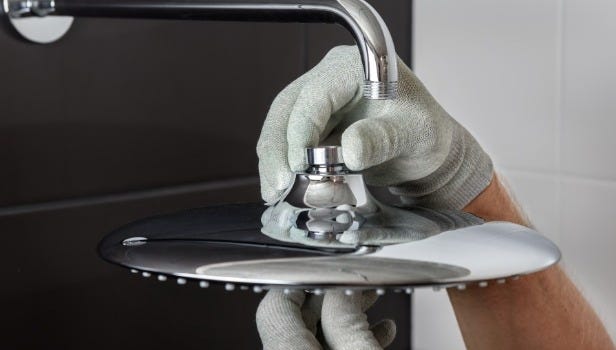 Following manufacturer instructions, wrap any shower head threads with thread seal tape and attach it to your shower arm. This step may vary slightly depending on your shower head model. Now, let there be water!
Replacing your shower head is an easy, inexpensive upgrade that will transform your shower from a clean up zone to a spa experience! Helpful handheld attachments make bathing and cleaning more accessible and modern metal finishes will outperform your dated plastic shower head. Start your new shower head installation with a visit to KENT!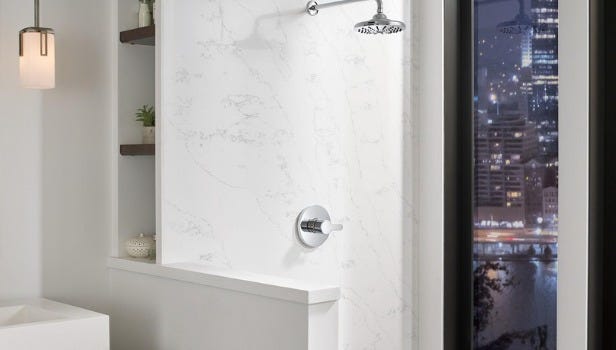 Ready to Ship
3 Available for pick up at

Ready to Ship
431 Available for pick up at

Ready to Ship
3 Available for pick up at