Traditional
Stick with what you know, but make it beautiful! Traditional kitchen styles will feature a relatively neutral colour palette and minimal patterns. Wood or tile floors, quartz counters, and both raised or recessed cabinet doors will keep your kitchen feeling on trend for years! Pendant or chandelier lighting may serve as a focal point, while easy-to-swap accessories like art or rugs can add interest to your space without major renos.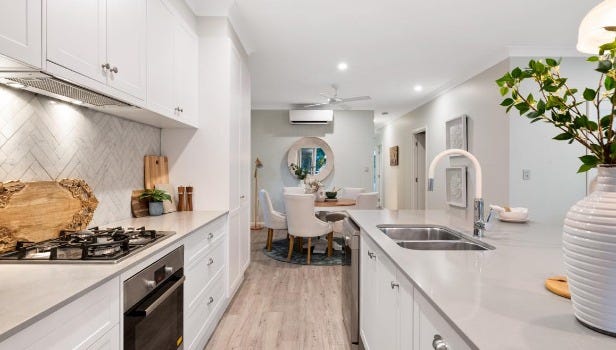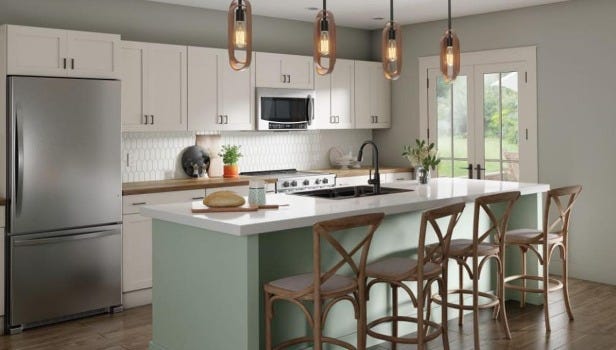 Modern Farmhouse
Modern farmhouse designs have evolved from the combination of all white everything, black hardware, and shiplap! More subtle farmhouse features may include natural wood features for lighting or seating, dusty pastel hues, and warmer whites. Opt for shiplap's cousin, beadboard, to add texture, and stick with shaker cabinets to tie your modern farmhouse design together!
East Coast Modern
Modern designs don't need to be minimalistic! Slab cabinets are almost always included in modern kitchens. Combine with statement tile and shiny metal hardware to give a luxe finish, and include any features that feel East Coast homey. Raw wood edges on counters or floating shelves pay homage to our famous coastlines and are sure to wow your "kitchen party" guests!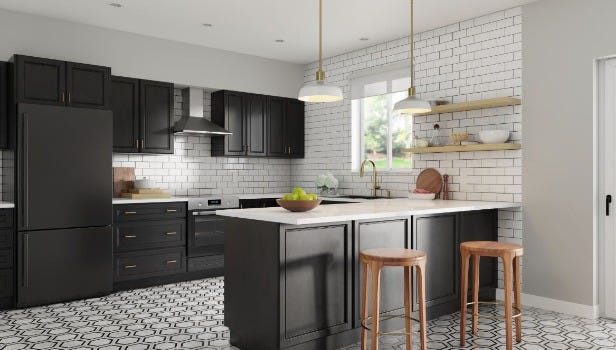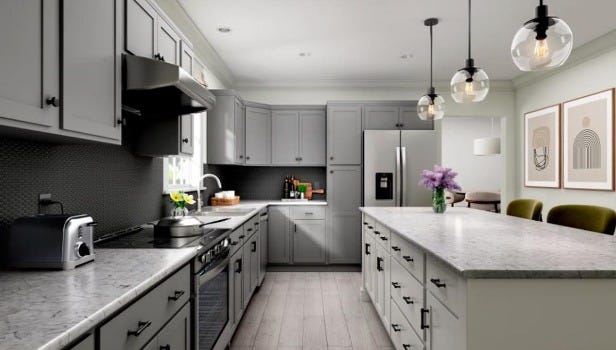 Two-Tone
Seeing double? Two-toned kitchens are perfect for colour enthusiasts diverging from all white kitchens! Bring on the contrast with deep grays, warm mushroom tones, or deep greens against white walls and backsplashes.
Find paint, hardware, cabinets, counters, and floors for all styles at your local KENT. Our experts can help you design your kitchen top to bottom with durable and beautiful finishes. Find 2022 kitchen trends at KENT.
Ready to Ship
16 Available for pick up at

Ready to Ship
2 Available for pick up at

Ready to Ship
2 Available for pick up at