Project Overview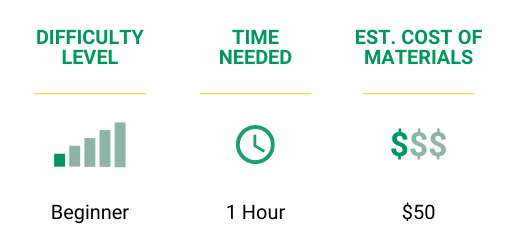 Note: The time-commitment, cost, and materials represent a 10 to 20 foot stairway garland with lights and various decorations. This tutorial is only meant to act as a guide and may vary based on individual skill level.
How to Hang Garland on Stairs
Fluff Your Garland
Fluff your garland. Twist the garland sprigs to the left, to the right and then one sticking straight up to create a fuller looking garland.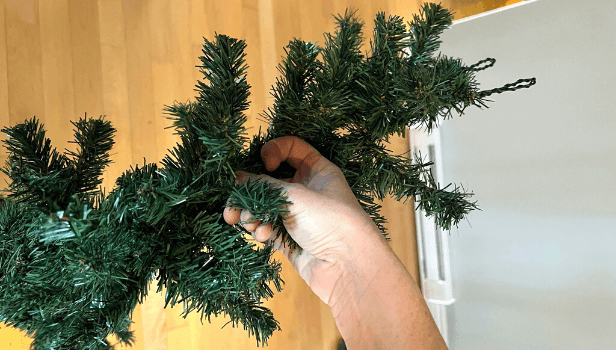 Double Up on Garland
For an even more lush-looking garland, double them up. Attach them using a piece of fishing line first and then twist two sprigs, one from either side, together at their base every 6-8 inches along on the garland to ensure they don't separate when attaching the garland to the railing.
Arrange Garland on Stairs
Arrange your garland in a way you love! Swag garland is tapered at the ends and drops in the middle – this style ensures the railing is still free to be used, especially in a home with small children.
Attach Garland to Stairs
Use cable ties to attach the garland to the railing. They make clean up easy after the holiday season. You can choose to link them around the spindles or the railing itself. If you tie them around the spindles, you can hide the zip ties. Be sure to fluff your garland around the cable tie to hide it from view.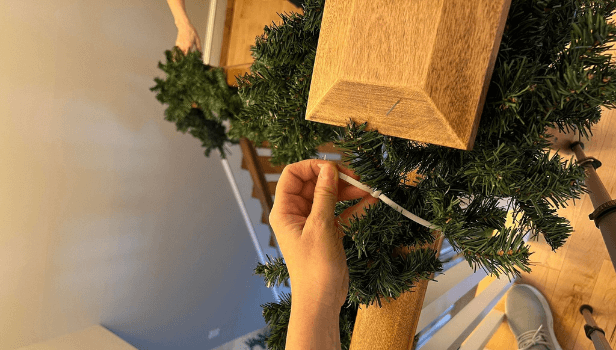 Decorate Your Garland
Add lights to your garland to give it a holiday-feel and make it welcoming for your visitors on dark winter evenings.
For a natural and traditional look, you can include pinecones, large berry bundles in gold and red and a few little gold glitter stems to help those lights really sparkle.
For the centre of each swag, use a large ornament and hang it on the garland with an ornament hook.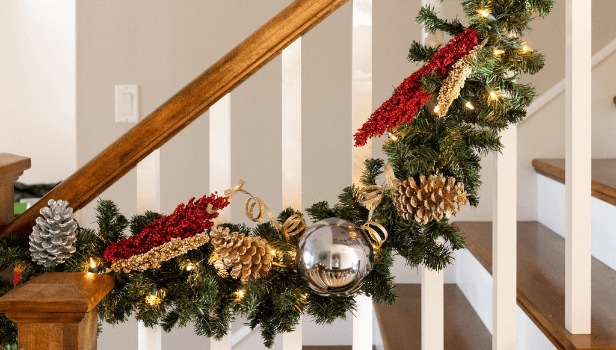 Looking for more Christmas DIY projects?