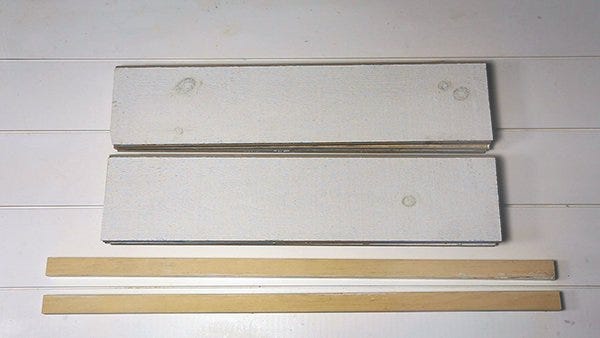 1 Using a chop saw (or hand saw), cut 3 strips of the BAM pine panels in half (each measuring 28-5/8" long). You should now have 6 smaller panels.
2 Additionally, cut the piece of strapping into 2- 30" long pieces.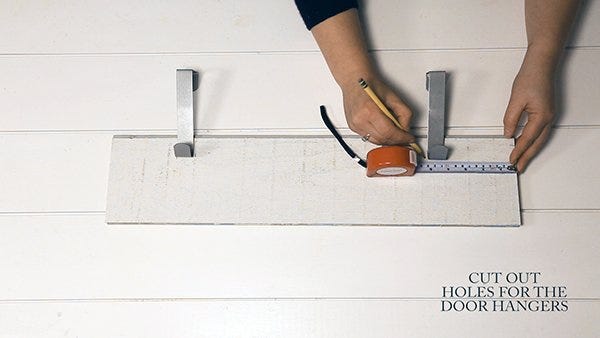 3 Measure 3" from the outside edge and down 1" from the top. Measure your wreath hangers to determine how wide the holes should be and draw a rectangle for the cut lines.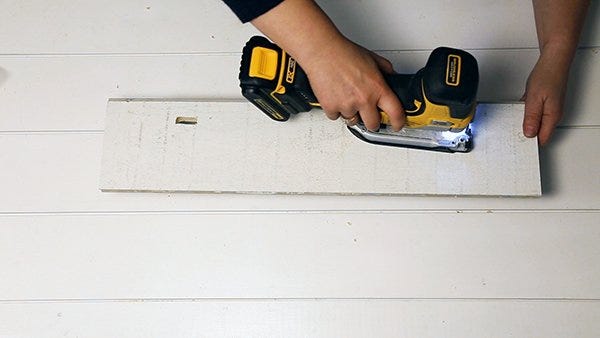 4 Drill a hole as large as your jig saw blade inside each of the rectangles. Then using the jig saw cut around the rectangle.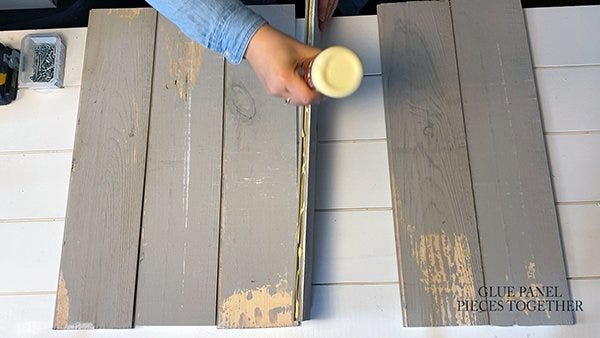 5 Lay the panels wrong side up. Run a bead of wood glue in the female channel of a panel. Interlock the pieces by firmly pressing the male and female sides together. Repeat until all 6 panels are together with the edges lining up.
6 Apply wood glue to each 30" strip of strapping and lay perpendicular to the lines of the panel pieces on the wrong side of the sign.
7 Assemble the sign by putting wood screws through the strapping into the sign to secure the front.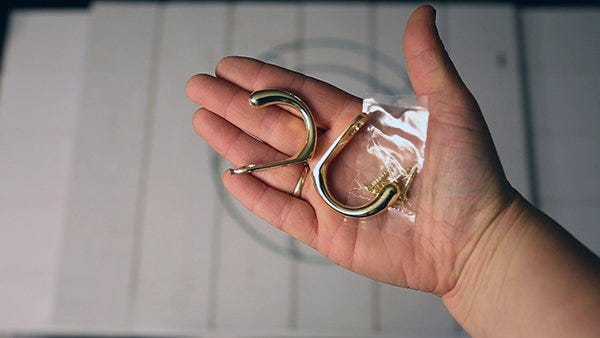 8 Center a metal clothes hook on the second board from the top and screw in place.
9 Add decorative pieces to the corners if you wish.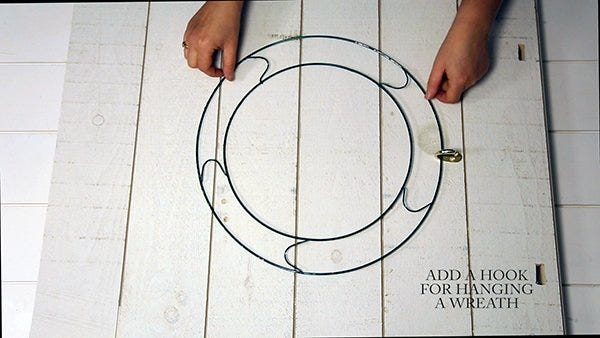 10 Add your wreath hanger to the board.