Amaryllis
Amaryllis are one of the most popular plants for gifting and interior holiday decor. The large, velvety flowers are held on tall, elegant stems and can be used as specimen plants or clustered together to show off the bold blooms. Red flowering amaryllis are standard for Christmas colour, but you'll also find those with pink, white, orange, and even green flowers.
Amaryllis are sold as bulk bulbs, packaged bulbs, or potted bulbs. Many gardeners enjoy buying the bulbs in bulk and planting them at different times from late autumn to early winter so they have a long display of the beautiful flowers inside their home. If you want an amaryllis to flower for Christmas be sure to plant it about six to eight weeks before the holidays or choose a bulb that already has a flower bud emerging.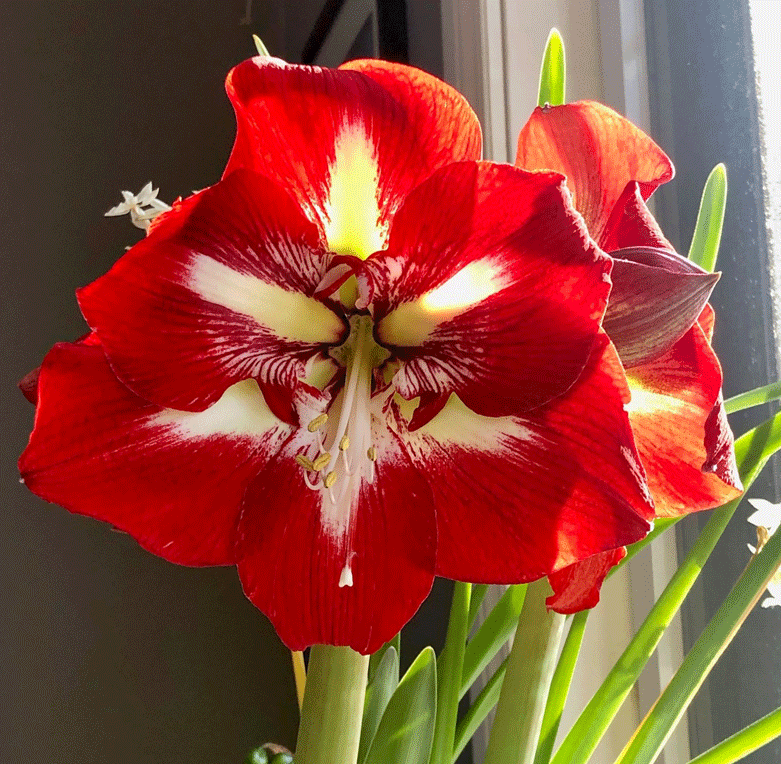 Poinsettias
Bright red poinsettias are the classic Christmas plant with showy red bracts and deep green leaves. And while red poinsettias are traditional, there are over a hundred varieties to choose from with a range of flower colours, shapes, and sizes. You'll find shades of pink, white, crimson, peach, purple, and even those with speckled or marbled bracts. Winter Rose poinsettias are very unique and have curled bracts that make them look like the flower of a rose.
When selecting a poinsettia look for a plant with fresh, unblemished bracts and dark green leaves. The true flower of the poinsettia - the tiny buds at the centre of the bracts - should still be tight and green in colour. If the weather is cold, protect your poinsettia with a plastic sleeve or paper bag when you leave the store. And don't leave it in the car as you continue to shop. Exposure to cold temperatures can cause the leaves to drop.
Christmas Cactus
Succulents are among the most popular houseplants for indoor gardens but the holidays have their own signature succulent; the Christmas cactus. The attractive, pad-like leaves grow in branches that arch over the side of the pot, often hanging down a foot or more. For much of the year the interest comes from the unique foliage, but when the flowers open in December, this plant is a showstopper.
The ruffly blooms emerge at the ends of the leaves and grow two to three inches long. There are many shades of Christmas cacti flowers including red, pink, white, orange, and purple. If you look closely at the blooms, you'll notice the surface of the petals seems to shimmer in the light. Once in flower, the plants generally bloom for about a month.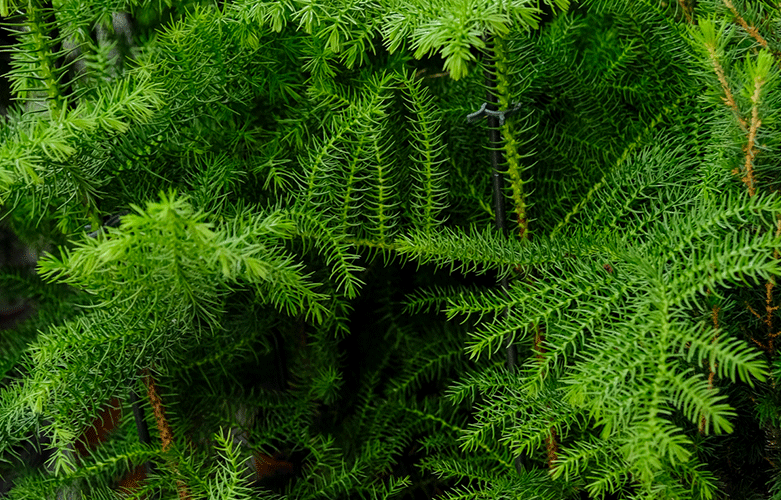 Norfolk Island Pine
While plants like poinsettias, cyclamen, and Christmas cacti add bright colour to holiday decor, decking the halls with greenery like that of Norfolk Island Pine, provides natural beauty to indoor spaces. These subtropical evergreens are enjoyed for their soft, fringed needles and symmetrical shape. Small specimens can be used as tabletop trees or larger ones as living Christmas trees. You can even decorate them with small lightweight ornamentals or velvet bows.