Project Overview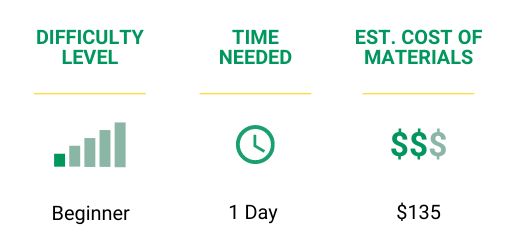 Note: The time-commitment, cost, and materials represent painting an 8'x10' accent wall using 5 different paint colours. This tutorial is only meant to act as a guide and may vary based on individual skill level.

How to Paint a Unique Accent Wall
Determine Your Pattern
The first step is figuring out how you want your accent wall to look. You can follow along exactly how we made ours, or you can create your own design – the choice is yours! You can use websites like Pinterest to find inspiration for your accent wall.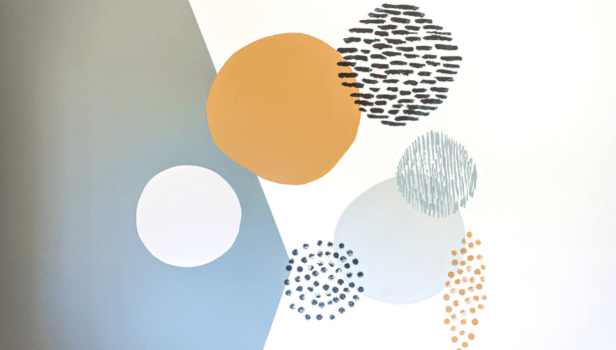 Colour Blocking
For this accent wall, we did some colour blocking to give it more dimension. Using a straight edge (we used a long piece of strapping), draw a line 36 inches from each corner, meeting in the middle to form a triangular shape. Once you have your lines drawn, use painter's tape to mark out the section of the wall you will be painting. We painted ours grey, but you can use any colour you like.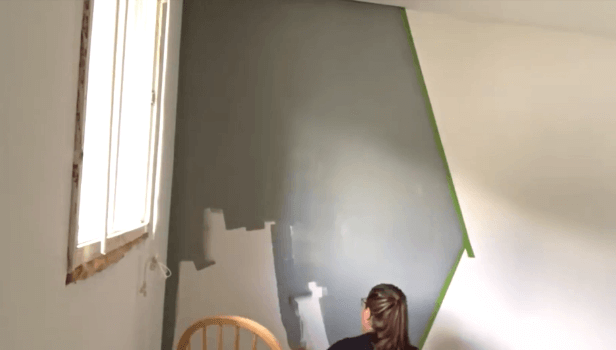 Add Your Shapes
Now is the time to get creative – we started with painting a big yellow circle on top. Don't worry about making it perfect, this accent wall is meant to look unique and abstract. We added smaller circles in different colours to give it some variety as well. We also used some sponge brushes to add different types of shapes to the wall.
Once your shapes are complete, you can go back over them to make sure your lines are smooth and there is no colour coming through them.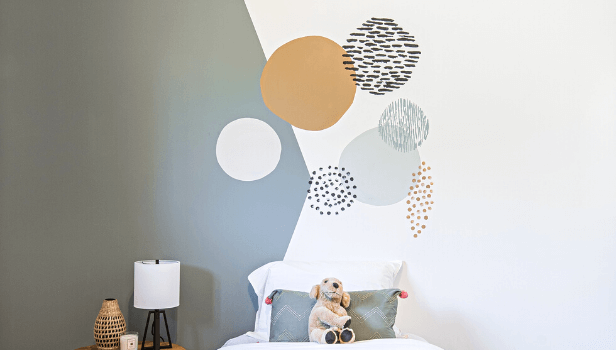 Ready to Ship
8 Available for pick up at

Ready to Ship
76 Available for pick up at

Ready to Ship
82 Available for pick up at

Ready to Ship
79 Available for pick up at

Ready to Ship
15 Available for pick up at

Ready to Ship
698 Available for pick up at