Asphalt Shingles
The leader of the pack in roofing choices is asphalt shingles! The long standing top choice is made from asphalt topped with mineral granules that give them their colour and pattern style. Individual shingles or sections can be replaced in the event of damage, but you're likely due for a full roof replacement when you notice shingles are cracked, peeling, allowing moisture inside, or lots of moss begins to grow on them. Ringing in at a mid-range price point, asphalt shingles are not the least expensive option but can last from 12 up to 30 years, and typically come with a warranty of about 20 years.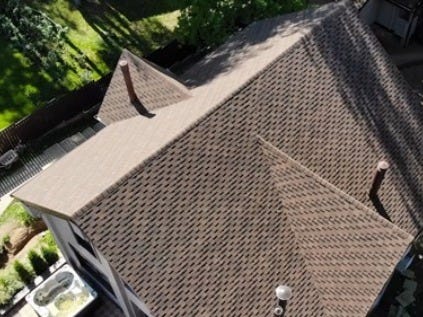 Metal Roofing
Metal roofing is available in "standing seam" sheets as well as shingles, and comes in a rainbow of colours and finishes. It can be made of aluminum, copper, zinc, or tin. Popular metal choices will vary depending on your local environment, and roofing experts can always advise on the best weather-resistant choice for your home. Metal shingles can be fabricated similarly to asphalt, shake, or round shingles. Metal roofing is incredible at waterproofing against snow and is fireproof. Though it's one of the most expensive roofing options, the cost pays off in a longer lifespan and longer warranties: 30 to 50 years!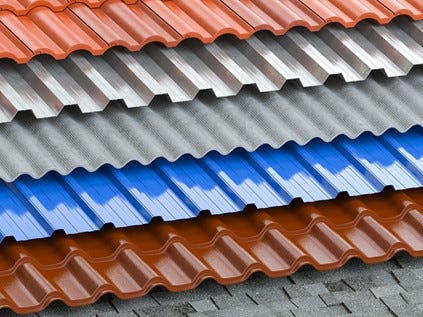 Rolled Roofing
Rolled roofing is most commonly used on low slope roofs, and consists of a combination of asphalt and mineral materials. This type of roofing is fairly inexpensive, and can be installed with a torch (leave this to the professionals!) or roofing nails. It's often popular for concealed portions of roofs where aesthetics are less of a priority.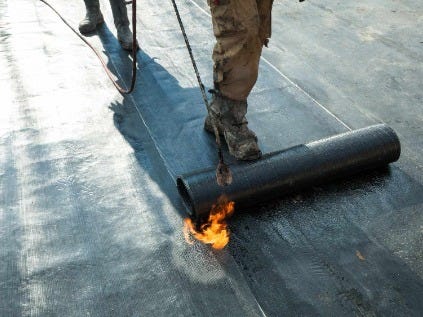 Details & Accessories
There's more to roofing than shingles: roof replacements or installations will likely include updating eavestroughs and drainpipes, soffit, and fascia. Fascia covers the ends of your roof rafters as a finishing touch on your roofing, along with soffit along the underside of any eaves or exterior walls as needed. These materials must be highly moisture resistant in protecting the edges of your roof.
Laying a new roof or replacing an old one is one of the larger projects your home may need. Get it done right by consulting your local KENT building pros and discover the joy of easy upgrades!