It's no secret that our blanket of winter snow often hides a mess underneath. Your spring clean up will usually include washing, repairing, and prepping your yard for spring gardening. Between snow-hidden debris, damage to sheds or fences, and lots of salt and sand...it's time to get a jump on spring cleaning! A visit to KENT will help you tackle any yard work and say goodbye to winter.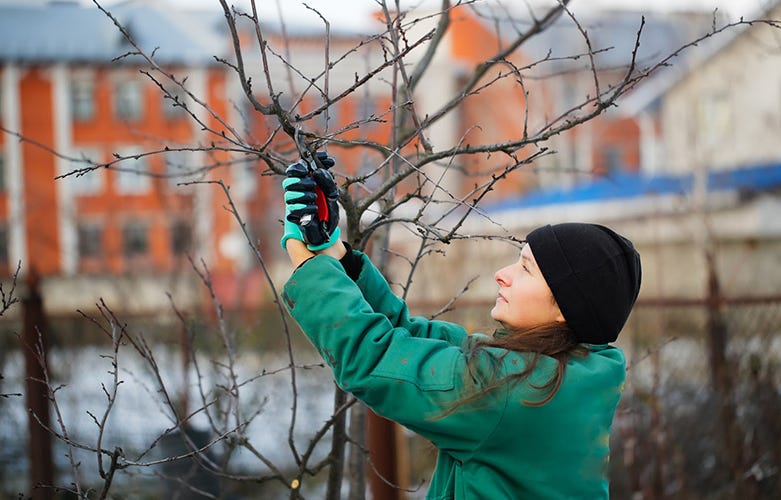 Raking & Trimming
Start with the basics: when snow has melted enough, gather up soggy leaves and branches in compostable yard waste bags. KENT has all the garden gear you'll need to tidy your yard from wheelbarrows to your essential rake! As your plants allow, trim away any broken or dead branches. When it comes to pruning, less is more: healthy plants only need a light prune in the spring after any flowering.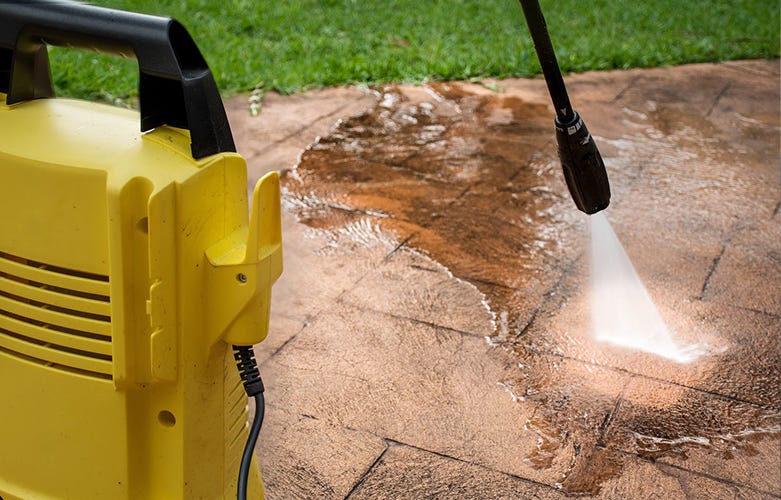 Wash Away Winter
Tidy up and scrub it down! Once winter debris is out of the way, sweep up any salt or sand from your garage and driveway. Salt residue can be scrubbed off garage floors with a scrub brush, warm water, and detergent of your choice (just make sure it's safe for any coating on your garage floor). For heavy duty scum or stains on your driveway, deck, or siding, rent a pressure washer to make your exterior really sparkle. Check with the KENT Seasonal Department before pressure washing to ensure it's safe for your surface, and enjoy the satisfying before & after!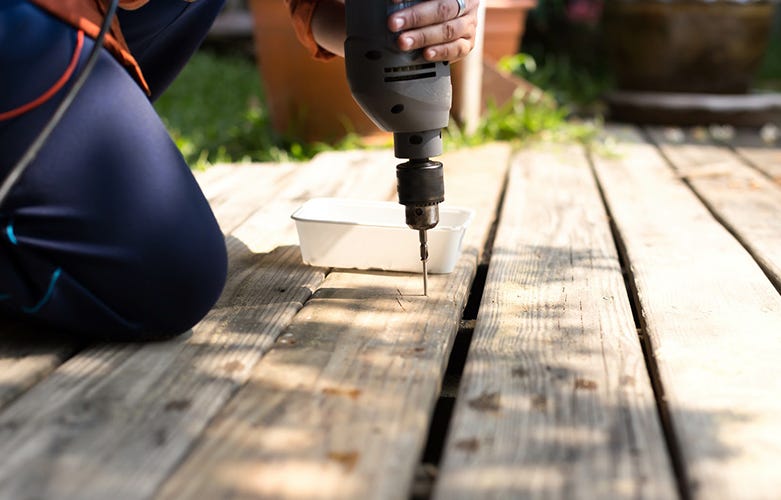 Repairing Damage
If Old Man Winter really packed a punch on your property, it's likely there may be damage to your siding, shingles, or decking. Ask our Project Centre pros how best to make small repairs without completely replacing areas of your exterior with fixes for deck boards or sections of fencing. Make small repairs blend in seamlessly with KENT's help matching existing materials and paint colours.

Lawn Prep
Get ready for your greenest season yet by giving your lawn proper preparation before summer arrives! Give your lawn a goooood rake even if there aren't any leaves leftover from the fall to pull up dead grass. Once it's raked, it doesn't necessarily need to be aerated: aerating problem spots can help promote new growth, but this also makes your lawn more susceptible to spring weeds! If you do choose to aerate, wait until early summer for better results.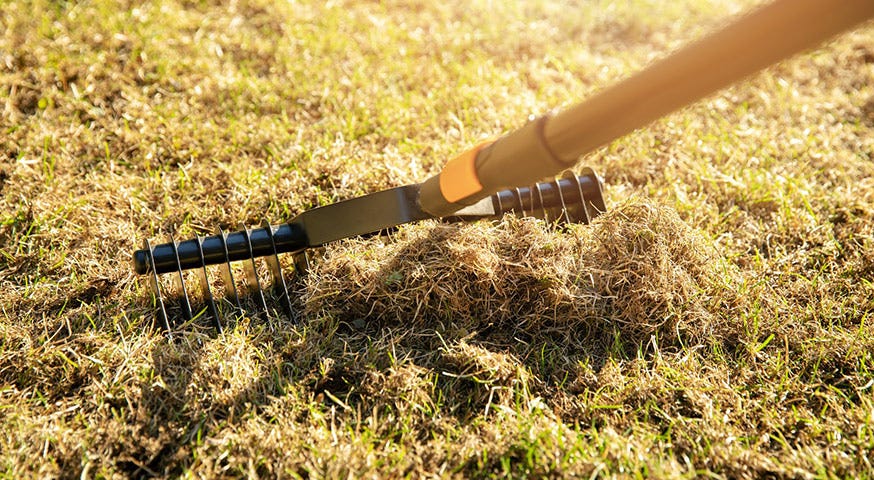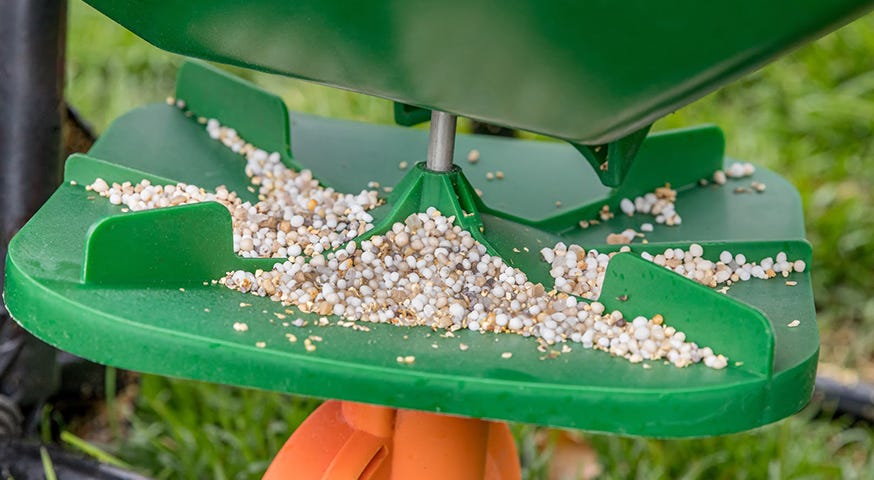 Spread grass seed as needed on bare spots, and pair with a light fertilization! The type and amount of fertilizer you need will depend on whether you fertilized in the fall and the needs of your type of grass. Our pros can point you to the right Scotts fertilizer and how to use it for best results. 
A little spring yard prep will go a long way for a lush exterior! Spring cleaning is a productive way to get outside and enjoy some sunshine. Find all the garden gear and best clean up advice at your local KENT Seasonal Department this season!