Deck Projects
Your deck should be a space that's functional, safe, and beautiful!
If yours isn't quite checking off this list, there are dozens of easy projects our KENT experts can help you with to make the most of your outdoor space this summer. Whether you're building new or making some upgrades, you can find all the guidance you need from the
KENT PROJECT CENTRE & LUMBERYARD!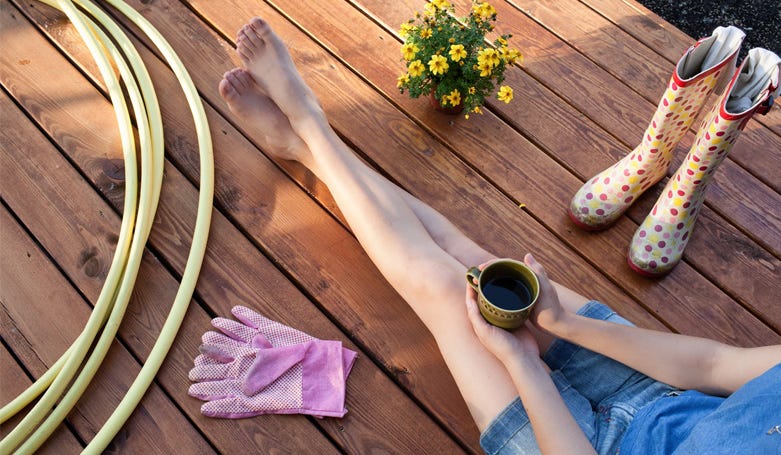 Existing Decks
Your existing deck may be due for some maintenance or upgrades. Most decks will benefit from a spring cleaning, replacement of warped boards, or fresh coat of stain. When staining your deck, dry weather is essential. You will need at least two (three is better!) consecutive dry, sunny days. Check the label on your stain for exact conditions needed and always do a test patch. Take advantage of sunny spring weather once your deck boards are clean, dry, and ready for a fresh coat of colour.

New Decks
Nothing gets us more excited for summer than deck planning! Easily plan the shape and size of your deck with our 3D rendering software: test your layout and style to ensure the design is a perfect fit. Our 3D renderings are completely free and included with any deck quote from our Project Centre. Proper design planning is essential for any new build to choose a structure that suits its foundation and meets all necessary building codes.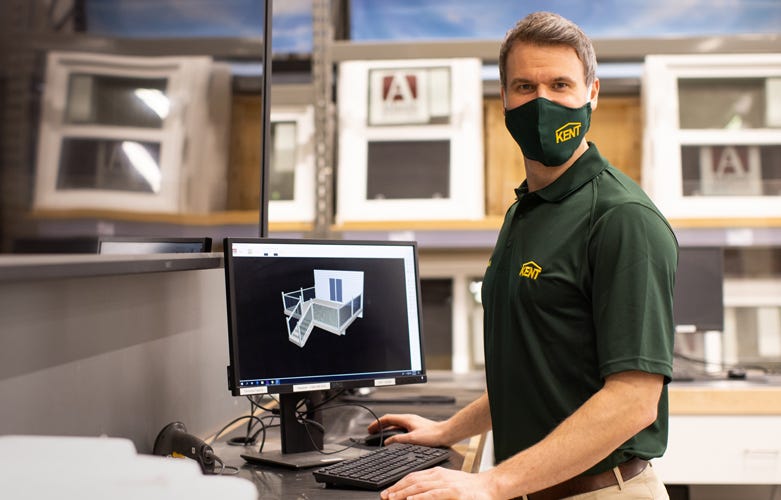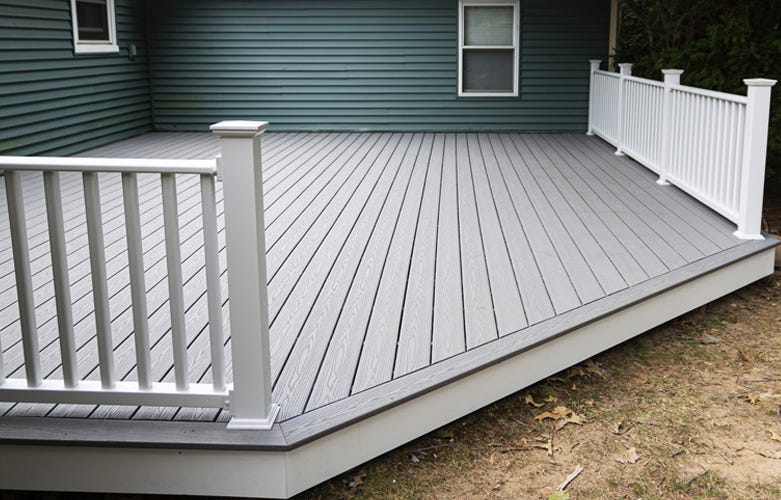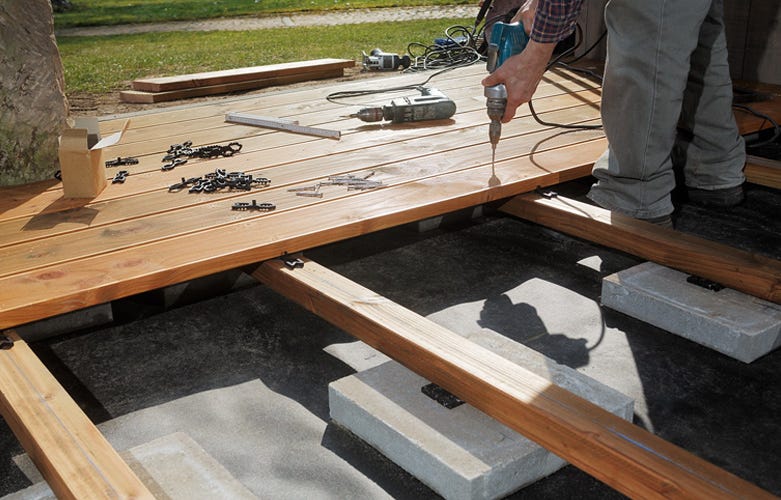 Whether you're team do-it-yourself or definitely-not-yourself, KENT can point you to all the gear you need to build or handle your installation from start to finish! You can start your deck install process at weinstallyourelax.ca to book your build and enjoy the ease of our professional installation services. All installation quotes are free of charge and include a site visit or virtual consultation! If you'd rather give your DIY skills a workout, our Project Centre is your one-stop-shop for plans, tools, and instructions on how to construct a rock solid deck independently.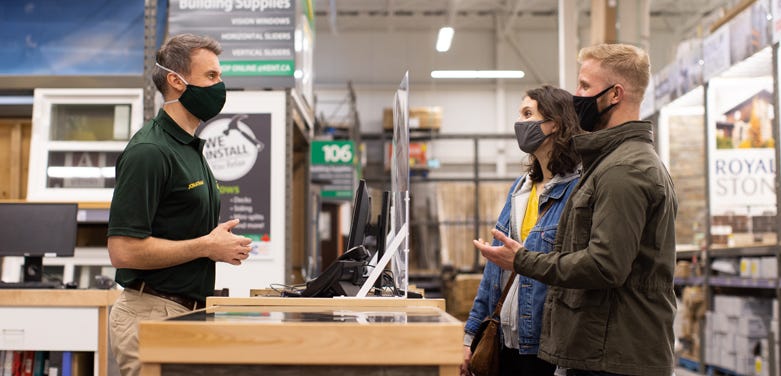 Deck Material
Once you've found your dream deck, the next major consideration is your materials. The most popular choice for decking is pressure-treated wood (PT) that has been treated to resist the elements.  PT is affordable, durable, and easy to stain. PT wood is categorized as brown or green depending on the type of coating it is treated with: the protective coating gives green PT wood a slight green cast, whereas brown PT wood receives an additional colour dye to produce a deeper appearance.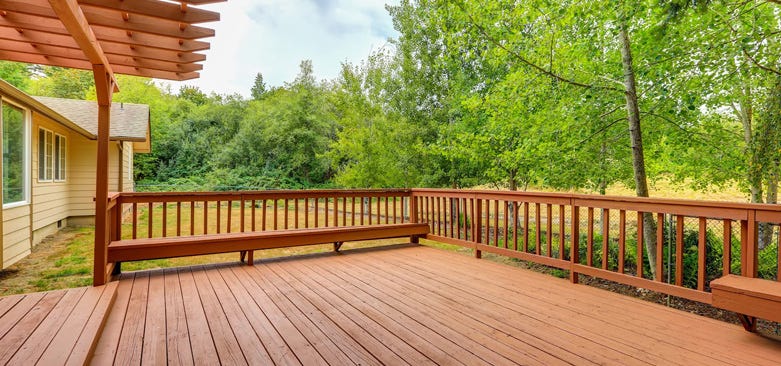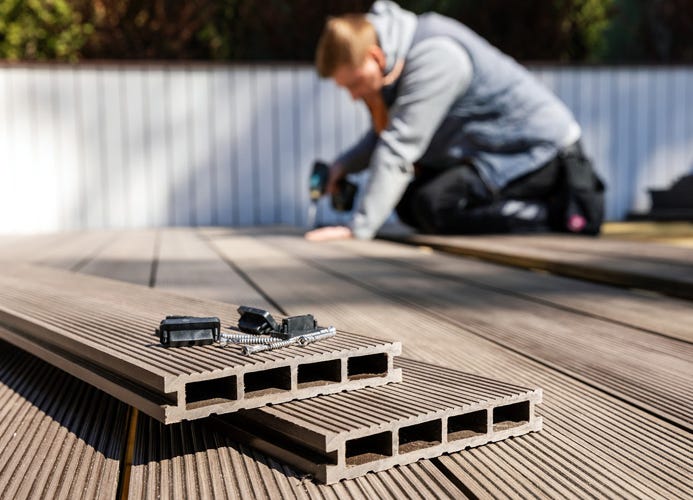 An even more durable popular choice is composite deck boards. Composite boards are made of synthetic materials that often include recycled materials! You may find a larger colour selection from composite boards, but you will likely not be able to refinish them should you prefer an update down the road. A low maintenance composite deck board can be worth the extra cost in the long run thanks to their durability. No matter which materials you choose, our Project Centre pros can help you navigate your top choices and even arrange home delivery!

Accessories & Extra
Most decks will require railings for safety, although shallow decks can always be made safer with the addition of a railing! Choose from wood, aluminum, or glass options that will pair well with any style of deck boards. Additions like gates, outdoor furniture, firepits, and planters are the final touches that will pull your space together and make your deck a true destination!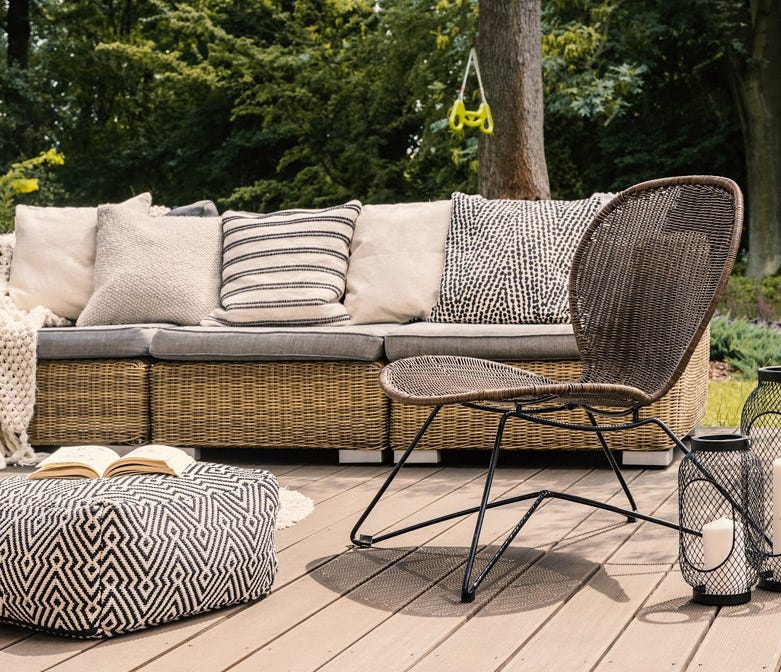 Find everything you need to build or update your deck at KENT and get your outdoor space ready for a season of entertaining and relaxing in the sun!