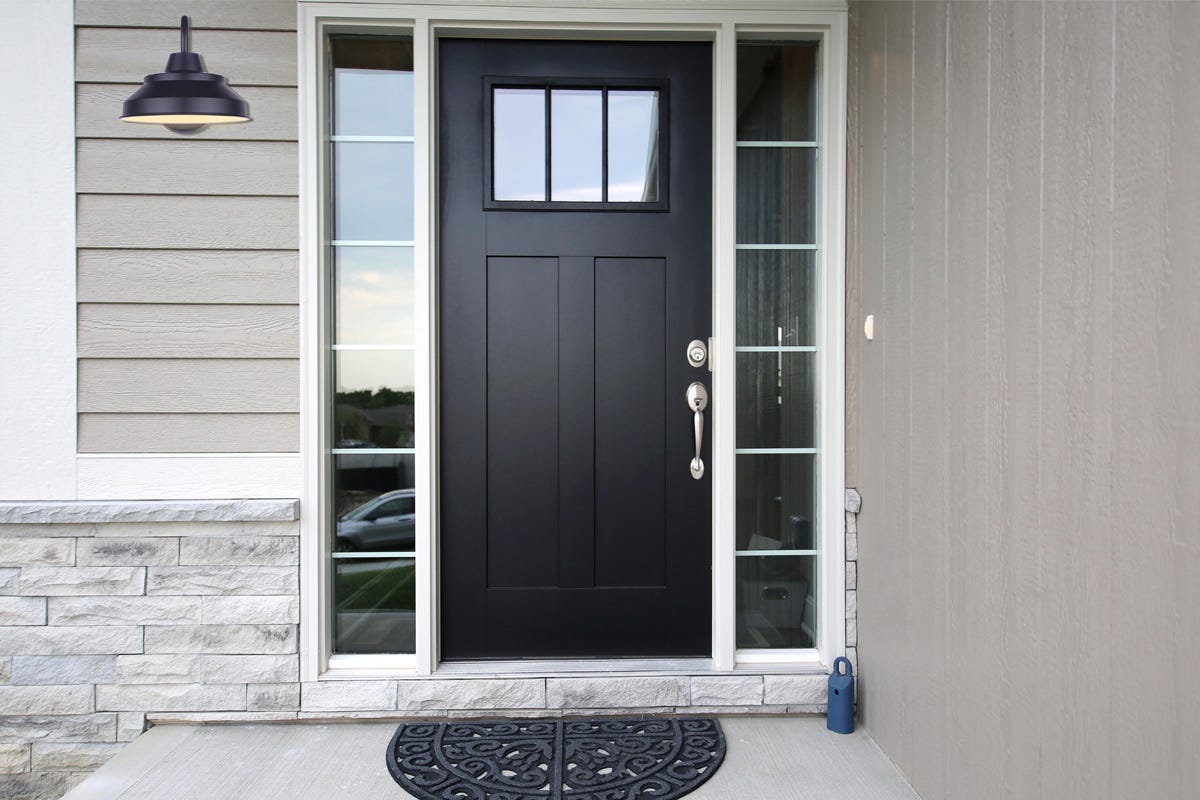 Sconces & Pot Lights
Easily one of the most practical and stylish exterior lighting options, sconces and pot lights are popular one and done solutions to brightening up your deck and yard.
If you're installing exterior lighting yourself, consult an electrician to ensure your wiring is safe and up to code.
Always shut off power supply to any outlets before removing or installing new lights.
Follow the manufacturer instructions for mounting your new sconce: some are as easy as connecting wires to their designated inserts and mounting the lights with screws and washers.
Add any extra weather stripping needed for high exposure areas and seal the edges with a bead of weatherproof caulk.
If you're installing pot lights on your porch or deck, consult with an expert first and account for the cutting or wiring needed for your desired placement.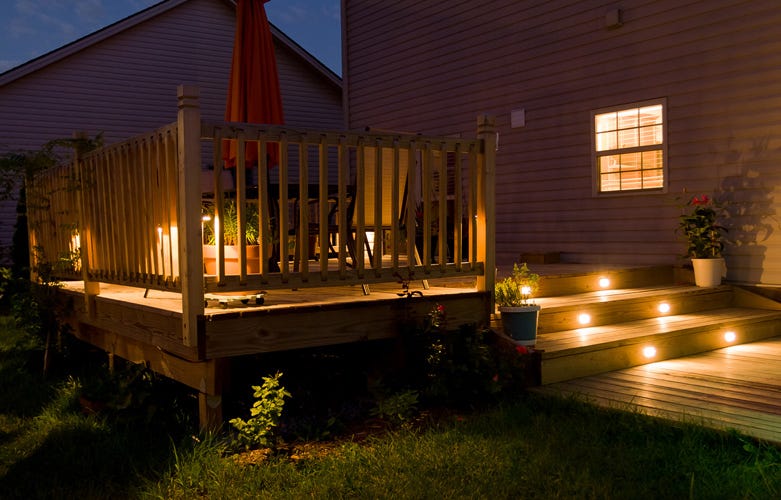 Security Lights
Have a long dark driveway or a lot of pests around your home? A simple motion sensor security light can make dark areas safer and help scare off critters. To install security lights, you'll need to shut off power and clip existing wires (a pre-existing interior outlet is a good place to start), drill through your wall and exterior, connect your light from the outside and finish off with caulking and re-installing outlets or a light switch inside. Be sure to consult our Project Centre for exact instructions and safety steps.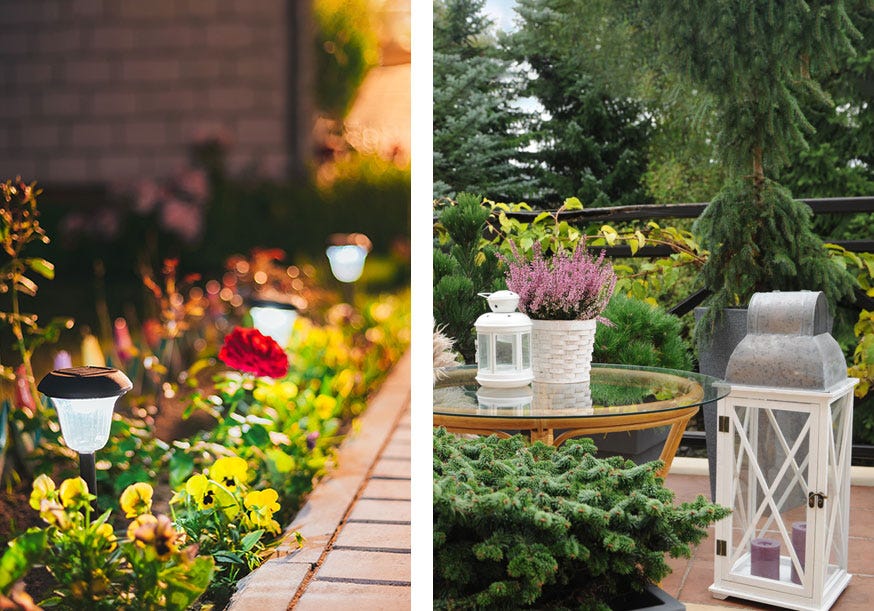 Lamps & Lanterns
Put a stylish twist on your lighting design with walkway lamps or lanterns of all shapes and sizes! Lanterns add flexibility for hard to reach areas as they're easily hung in trees or simply set on decks. Garden lanterns can be planted by nearly any flowerbed or walkway for extra visibility and look great doing it. Lanterns also provide a range of power supply options: if you don't have access to a plug, opt for solar powered, battery, or good old-fashioned candle lanterns!

Lamp Posts
What is it about lamp posts that's so magical?! Forget the need for lighting; a beautiful lamp post is worth installing for appearances alone. They're also great mechanisms for more accessories like hanging baskets and garland! Consult an electrician to ensure the placement of your lamp is suitable for your power source and weatherproof all the install elements as instructed by our Project Centre and manufacturer.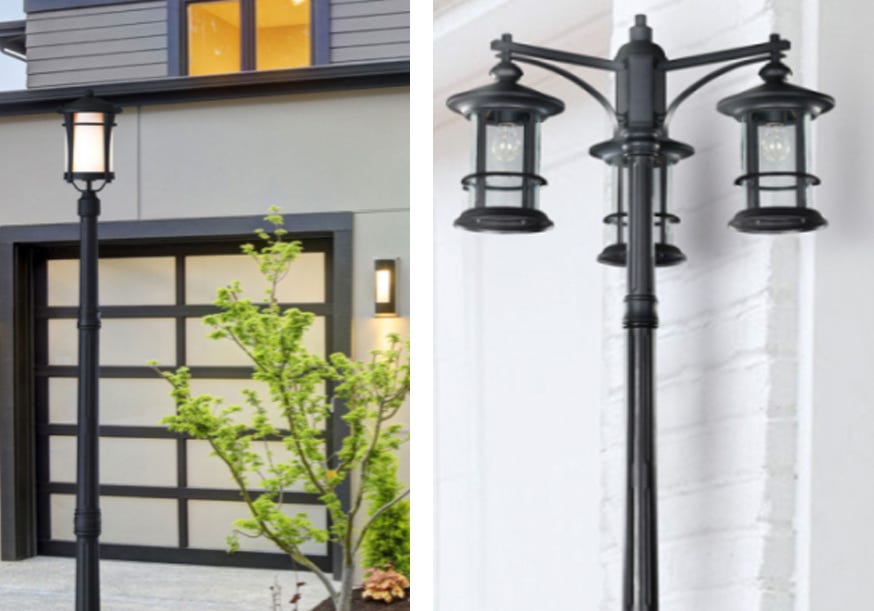 No matter your lighting needs, Kent has all the exterior lighting you're looking for! Visit our Project Centre for all things DIY lighting installation and get the perfect look and function to polish off your outdoors!