Value Pick: Nuwallpaper Peel & Stick Tree Tops & Floor Pops Tiles
Even the smallest laundry areas can be made more beautiful with some easy-to-install wallpaper or stick on floor tiles. Try Floor Pops stick-on tiles for a DIY anyone can do: simply measure, cut, and smooth on your clean surface for a gorgeous upgrade with no mess. Easily lay down the durable stick-ons that provide a range of colours and patterns for all styles from neutral to bold!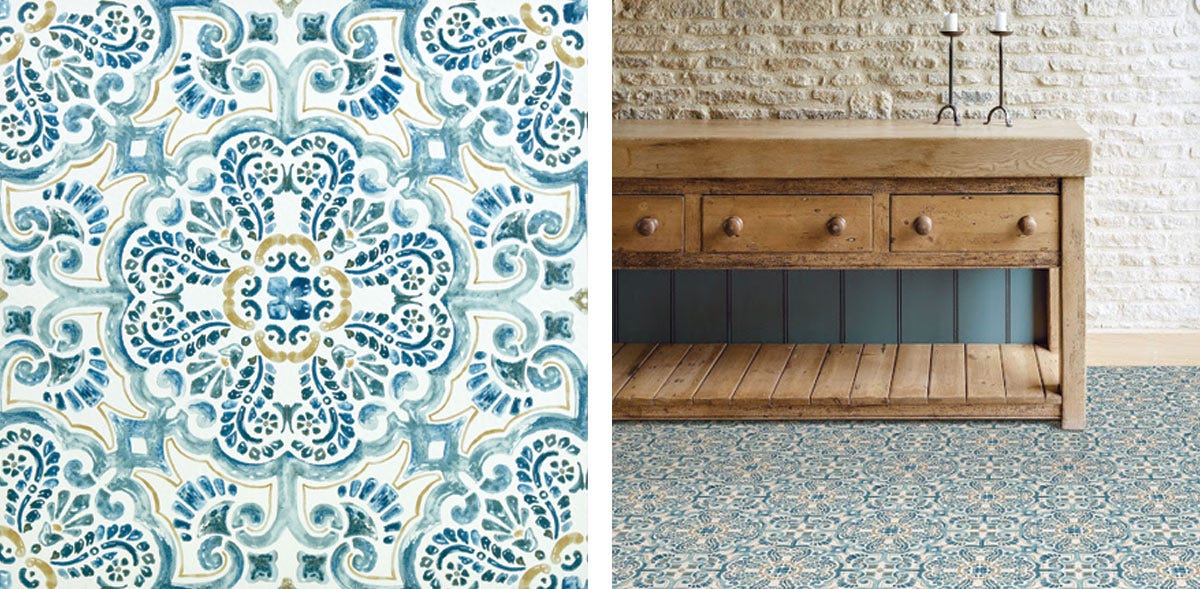 See how DC Woodworks combined our Floor Pops Gothic Tiles with some fresh paint and wall tile to give her laundry room its own makeover! This transformation takes a small laundry room from a self-described "junk space" to a gorgeous, functional space for under $500. Check out Denika's amazing before & after video!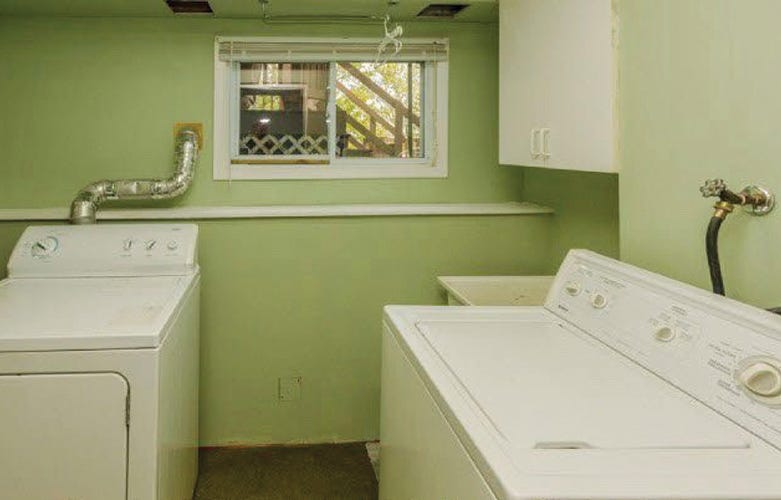 Almost as easy? Wallpapering! Our Nuwallpaper Peel & Stick Tree Tops will compliment any home decor with a neutral foliage design. This peel and stick wallpaper with Tree Tops pattern is easy to apply and can be pulled up to remove, leaving no sticky residue behind.

Midrange Budget: Bracket Shelving & Bamboo Countertop
Maximize your surface area with a convenient countertop, like our CTM International Bamboo Countertop! Have our Project Centre advise you on how to best mount your countertop above your washer/dryer. Adding a countertop to a corner or laundry closet can give you much needed clothes folding space and supplies storage. !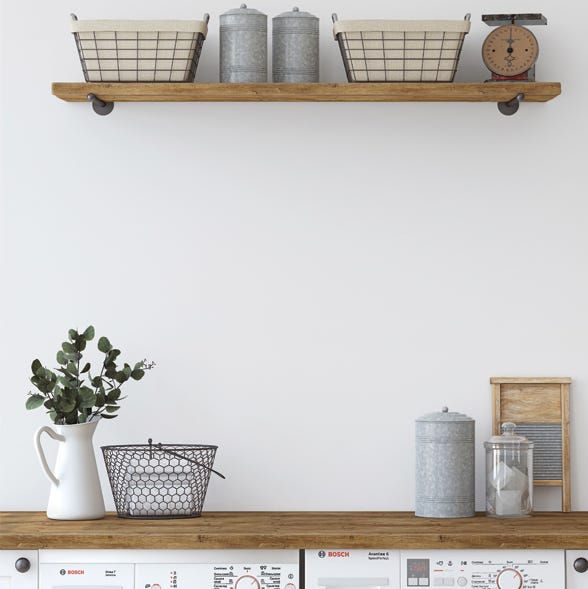 For even more storage where cupboard space may be lacking, a bracket mounted shelf will fit almost any space and style. The Ventilated Wood Shelf with oil-rubbed bronze brackets can be mounted with a drill after locating your studs, then decorated with storage baskets or plants!

Premium Pick: Dolle Floating Wall Shelf & Enhanced Vinyl Flooring
Make sure your floors can stand up to heavy laundry baskets and spills: our Enhanced Rigid Core Vinyl Flooring will do the trick! This light tone neutral gives extra dimensional stability, durability and the added comfort of IXPE attached cushion for a softer feel underfoot and additional insulation & acoustic properties. Touch Texture™ technology gives you the feeling of natural wood while adding a strong protective layer for wear resistance.
For all the function with no fuss, opt for a sleek floating wall shelf in black or white. Ensure you have the proper screws and supplies from our Project Centre for a rock-solid DIY. Be sure to check any weight restrictions for your shelf, and keep your counters clutter-free with your new overhead shelving!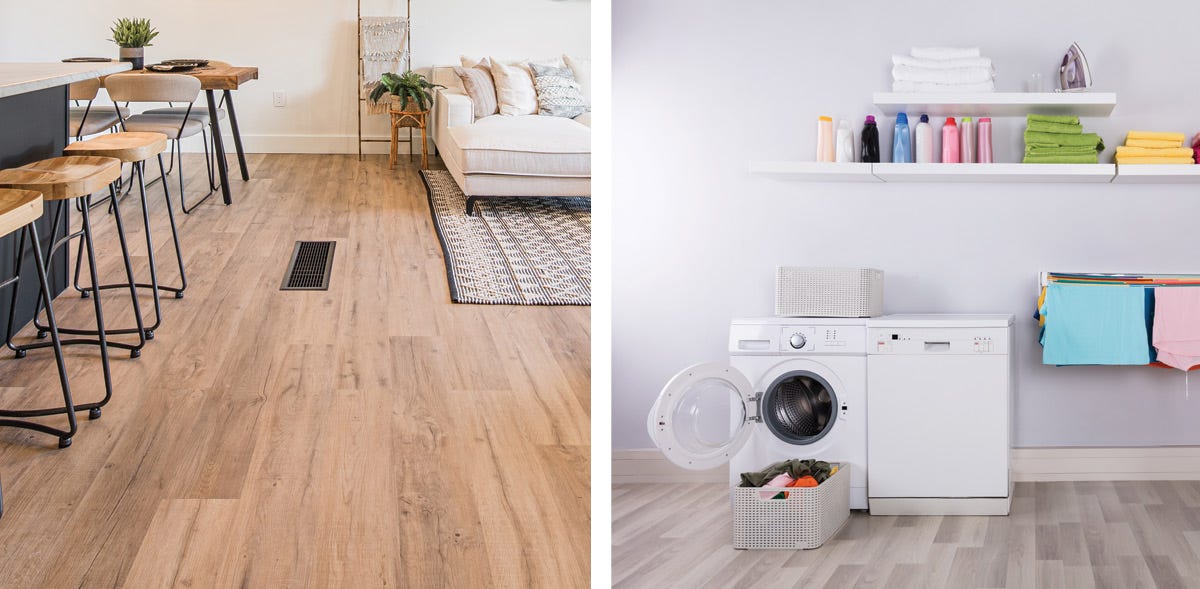 Stop dreading laundry time with our easy DIYs! Get inspired with our recommendations for all budgets, and get all the gear and advice you need from our Project Centre. Love your laundry room again!