Before beginning any demos, measure and adjust any trim as needed. Most trim and moulding can be easily installed with a nail gun! Double check with our Project Centre to find out if your walls need any special supplies along with your regular installing gear.
Value Pick: Metrie Cheyenne Door & Alexandria Pine Moulding
The Metrie Cheyenne Door will complement any décor with simple, pleasing lines & familiar designs. No matter which style you choose, you can customize your paint-ready Alexandria trim to match your wall colour or create contrast.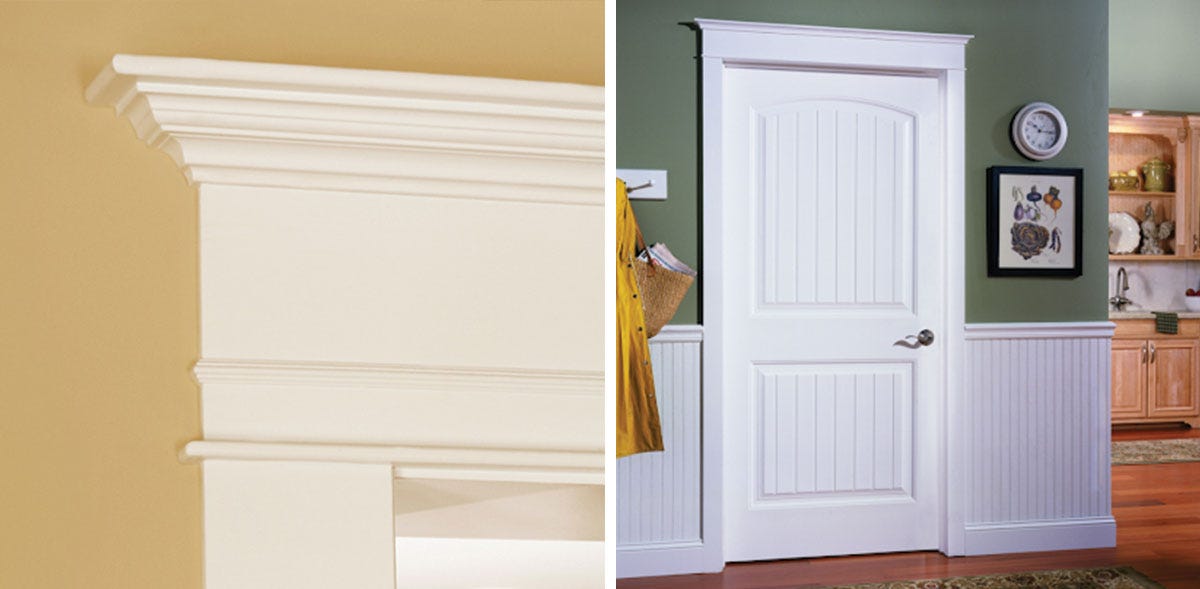 Midrange Budget: Metrie Lincoln Park Door & Alexandria Primed Baseboard
Metrie's Lincoln Park interior door combines the classic lines of a wood door with the durability of moulded panel engineering. Primed and ready for the paint colour of your choice, decide if you want it to blend in or stand out! All Metrie doors are built to resist warping, shrinking and cracking. Pair it with Alexandria Primed Baseboard!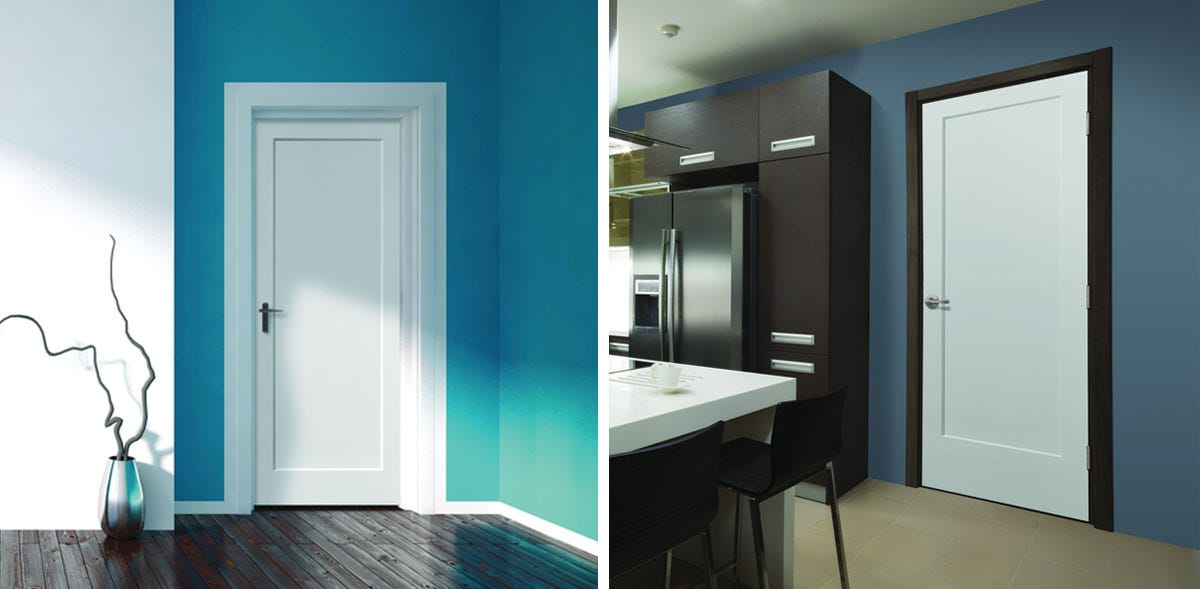 Premium Pick: Metrie Livingston Door & Alexandria Victorian Moulding
The Livingston door instantly transforms any interior with a unique profile that is universally appealing. Set yourself apart by choosing the only interior door designed to make a lasting statement. The smooth, primed surface is perfect for painting to match or accent your interior. Available in passage and bifold doors for a versatile and timeless design perfect for any style of home. Alexandria Victorian Moulding is the perfect complement to this door.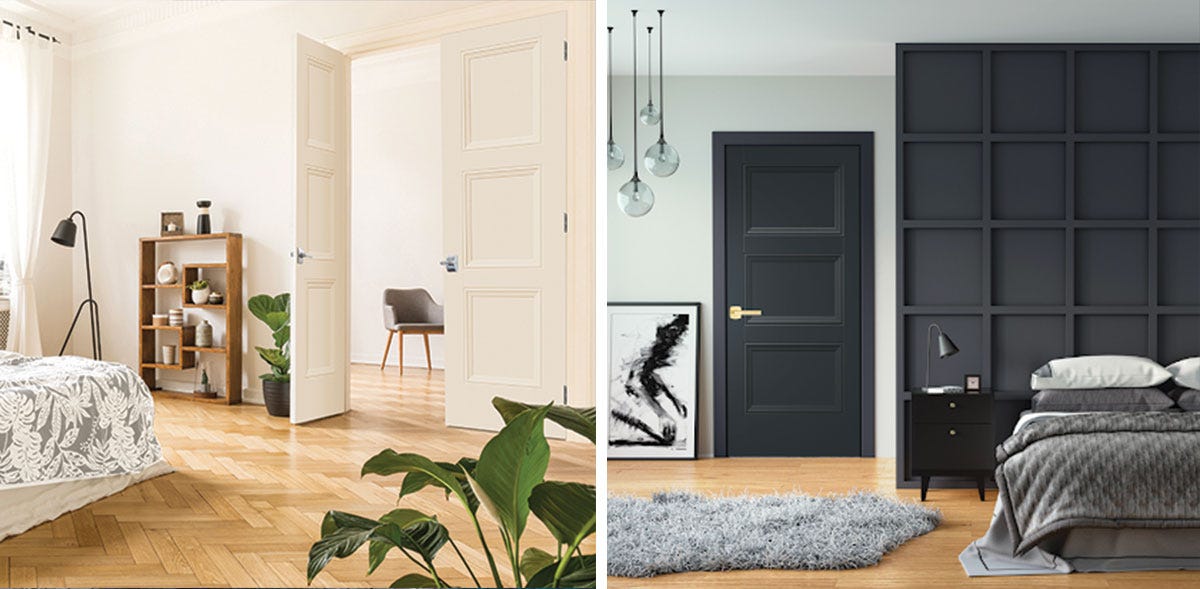 New moulding can be the missing link you're looking for in your design! Find a huge pay off from a small DIY with help from the KENT Project Centre. Put the finishing touches on your space this fall and love your home again!