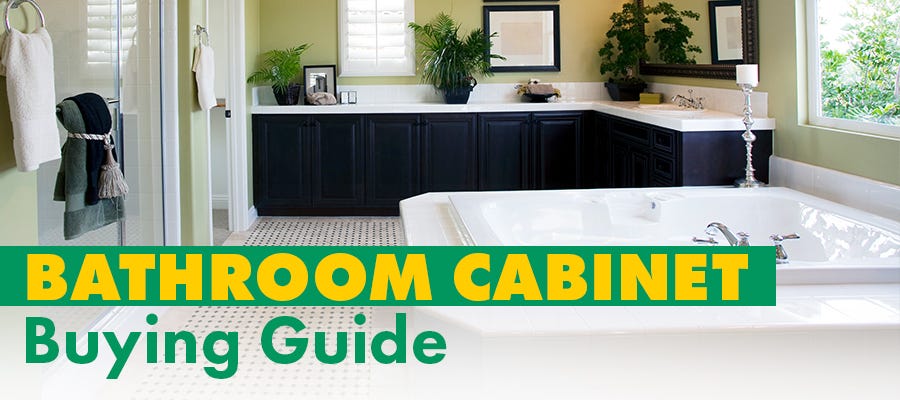 Before You Buy
Your cabinets are important part of your bathroom. Not only will they add to the décor of your bathroom, they are also an excellent storage solution for towels, soaps and other bathroom items. There are a number of things to consider before buying your new cabinets:
Identify your budget. Bathroom cabinets are available in a wide range of prices. Knowing your budget will help narrow down your choices

Look at all cabinet styles and designs. Make sure you look at all styles and make note of what you like and dislike.

Visit our associates in-store. Visit your local Kent store and speak with our knowledgeable staff for ideas, guidance and more.

Remember your bathroom cabinets can be custom-made. We offer specialty, custom-made cabinets to fit your needs.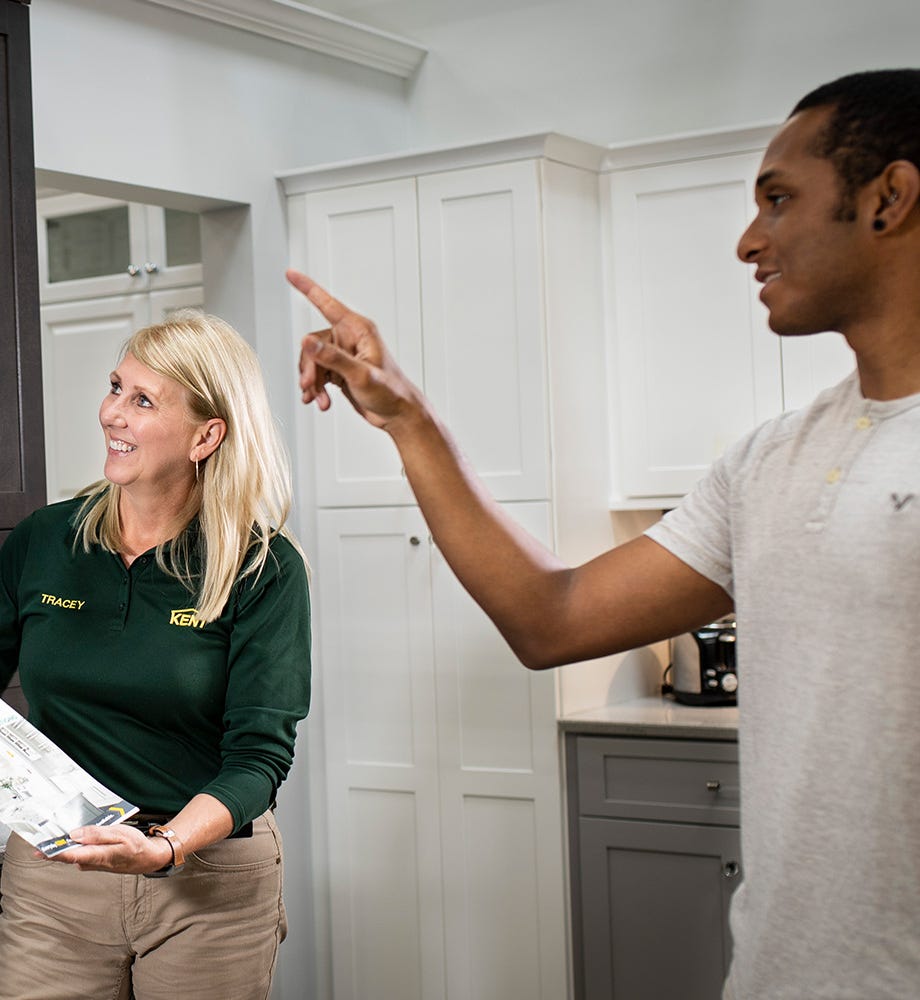 ---
To Customize or Not to Customize
There are three options to choose from when it comes to bathroom cabinets: in-stock, semi-custom, or custom.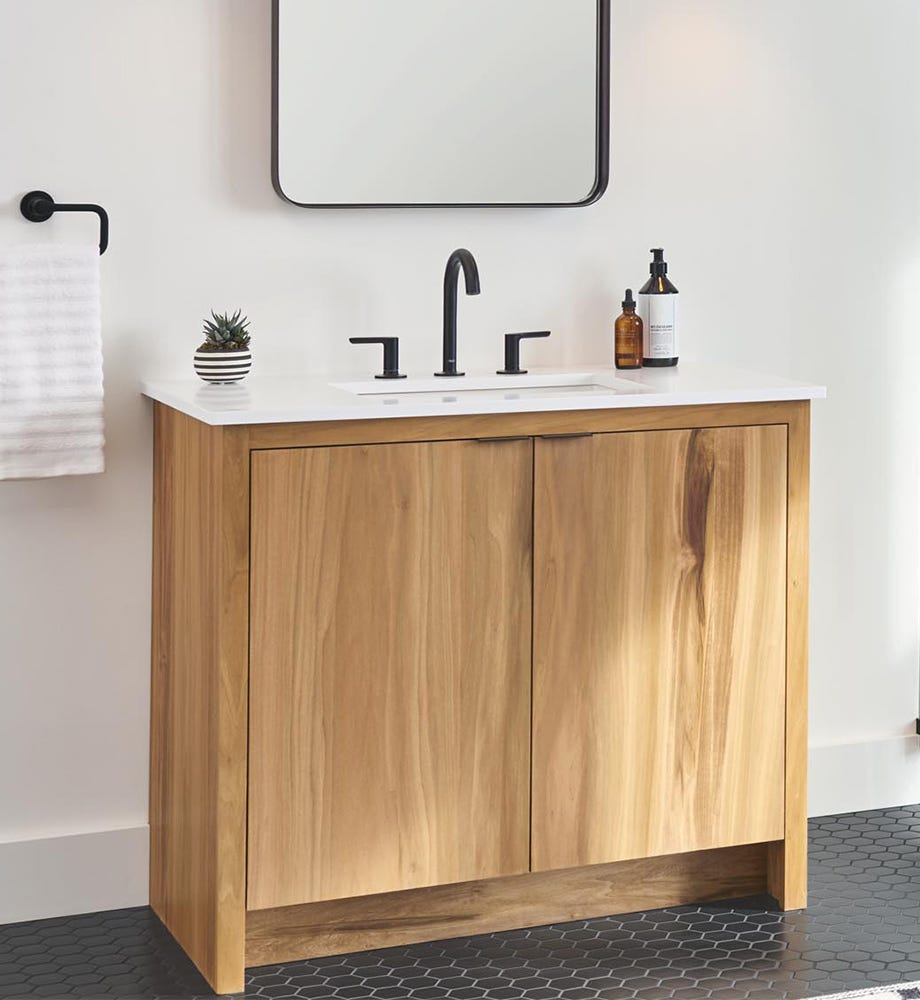 In-stock cabinets come in standard sizes, shapes and colours. Both durable and affordable, in-stock cabinets are ideal for those looking to purchase and install their cabinets right away.

Semi-custom cabinets offer more features than in-stock cabinetry and require less lead time than custom-made cabinets. They also offer more flexibility, allowing you to choose from certain styles and sizes. Though semi-custom cabinets tend to be more expensive than in-stock cabinets, they are more affordable than custom cabinets.

Custom cabinets are the most specialized style of cabinetry. Custom cabinets can be built from scratch to fit your needs, and allow you to choose the size, colour, design, and style. Their flexibility comes at a price, however, as these cabinets tend to be the most expensive and will have to be ordered in advance.
---
Door Materials
Our bathroom cabinets are available in three materials: veneer paneling, melamine and solid wood.
Veneer Panels:

If you want the look of wooden cabinets without the cost, veneer paneling may be the choice for you. Veneer wood absorbs more stain than solid wood and will show more colour variation than solid wood doors.

Melamine:

Melamine cabinets have a very hard, durable surface that is easy to clean and maintain. Melamine cabinets are known for their affordability, which can be up to 50% less than traditional wooden cabinetry.

Solid Wood:

There is no denying the beautiful look of wooden cabinets. Though the most expensive of the cabinet materials, there are many styles and stains available and refinishing is an option.
---
Choose Your Wood Species
There are 5 commonly used wood species in the construction of cabinet doors: maple, birch, cherry, oak, and hickory. Each type of wood features naturally occurring variations that give your cabinets that one of a kind look.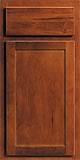 Maple
Strong and tough, maple has a consistent grain to create a smooth, clean appearance. In this medium to hard wood, you will notice small, dark spots alongside fine lines and wavy or curly graining. Due to its lightness in colour, maple can be finished to look like more expensive woods like cherry.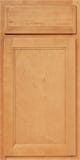 Birch
Mostly a light coloured wood, the shades of birch vary from light yellow to cream; however, birch from the centre of the tree can appear reddish brown. The end result is a unique colour variation in the cabinet doors. This fine grained wood features a curly or wavy pattern and has a smooth, even textured surface that make it perfect for painting and staining. Lastly, birch is strong, resilient, and has a high resistance to abrasion.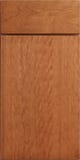 Cherry
Well known for its distinctive reddish-brown colour, cherry will mellow and deepen as it matures. Mineral streaks and pin knots are common characteristics that work well alongside cherry's curly graining. Since cherry is a top of the line hardwood, it commands an expensive price.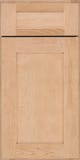 Oak
Available in both white and red varieties, oak is strong with distinct graining. The grain varies from straight to a sweeping arch pattern, and it can include fine lines, pin stripes, and broad, leafy grains. When it comes to staining, oak looks best in standard finishing colours.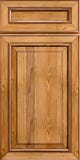 Hickory
This strong, hard, and heavy wood ranges in colour from almost black to reddish brown to light cream. It features close grains that flow alongside mineral streaks and burls. With the even texture of hickory, finishing is a breeze.
---
Finishing Touches
Give your cabinets the perfect finishing touch with functional accessories. Choose from three kinds of fittings: moulding, hardware and cabinet solutions.
Moulding

Get the complete look. Add beautiful, architectural details to your cabinets with base, edge and crown mouldings.

Hardware

An essential accessory. Cabinet hardware includes pulls, knobs, hinges and more. Stylish yet functional, hardware comes in a variety of designs to fit your taste.

Smart Stop Mechanisms

Use smart stop mechanisms to control door and drawer closing for a gentle glide and soft close.