For this project you will need:
| | |
| --- | --- |
| Wrench | Small Saw |
| Small Bowl | Wax Seal |
| Toilet Hardware | Appropriate Safety Equipment |
Step 1
Turn off water supply and let toilet water supply pipe drain of any water. Cut toilet drain pipe so it's flush with the floor.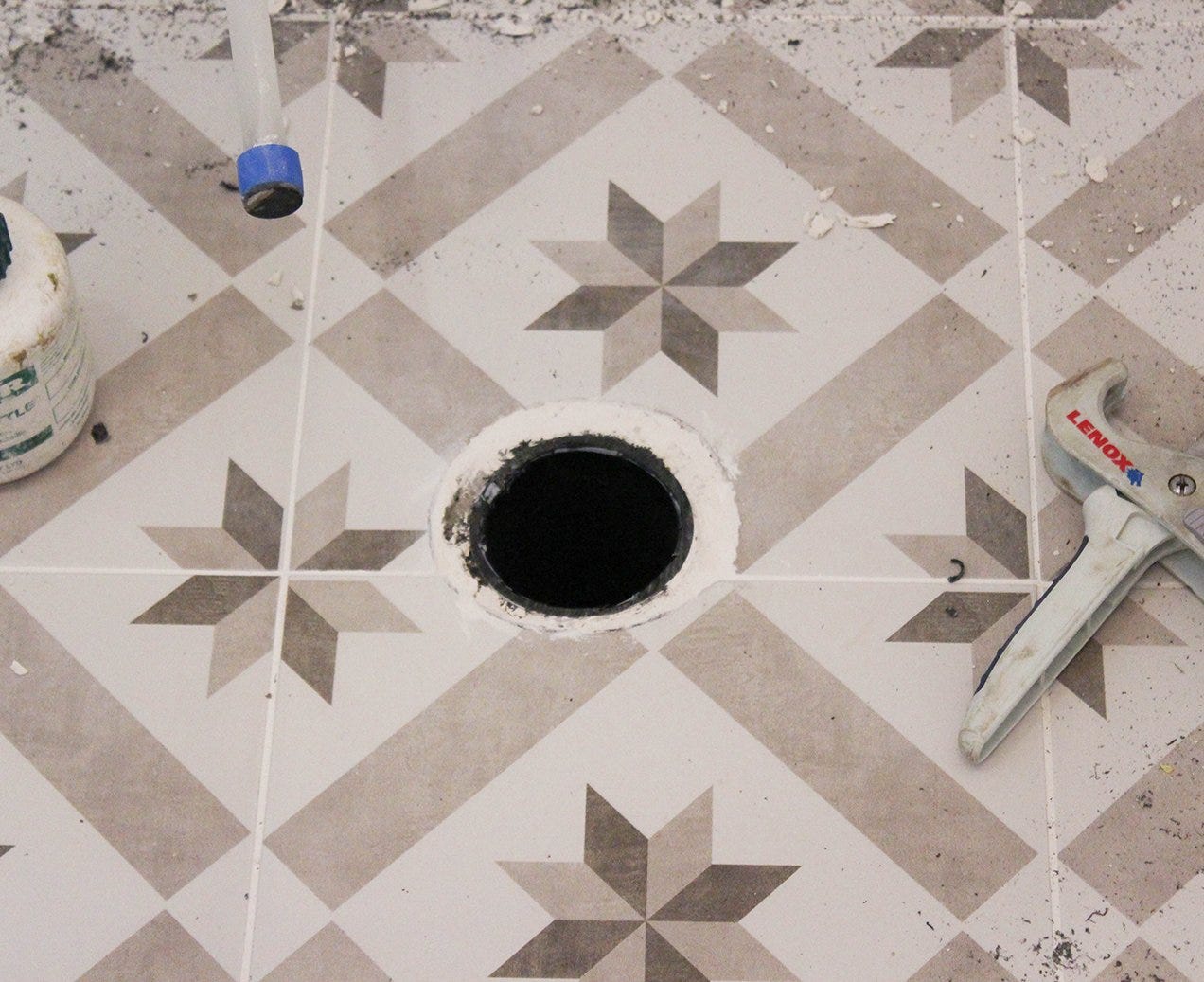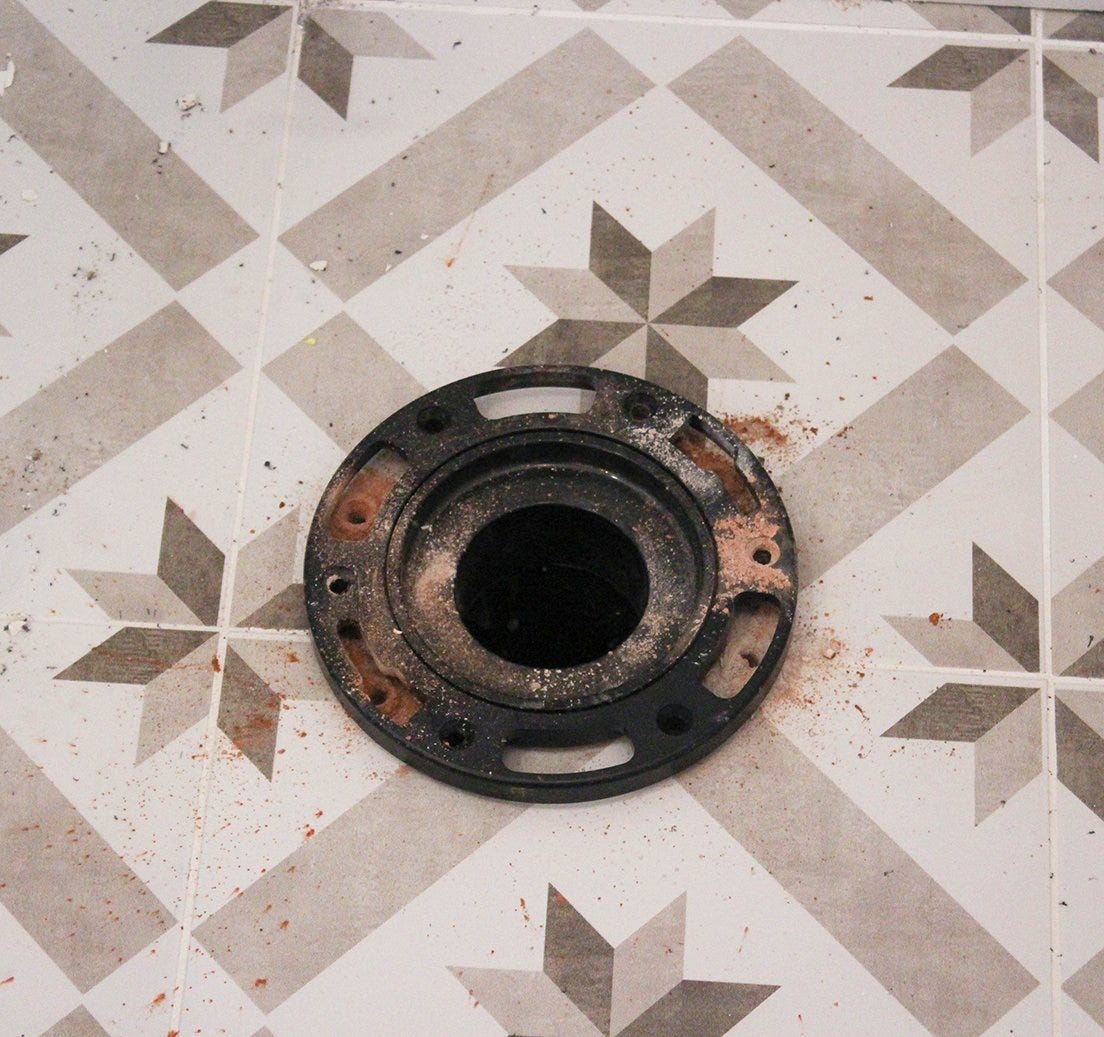 Step 2
Attach toilet flange to tile, then place the wax seal on the flange. Attach the bolts to the flange - these will be used to anchor the toilet.
Step 3
Place toilet on top of flange and line up bolts through holes on sides of toilet and press firmly.
Step 4
Secure T-bolts and tighten with wrench. Place caps on top of bolts. Finish with sealant bead around base of toilet.