Shed Inspiration
Let's face it: dingy, dirty sheds are a thing of the past. A good shed is so much more than a place to store lawn mowers and outdoor furniture. Even the simplest design can bring some beautiful utility to your yard. Whether you need some major storage, extra play space, or your own "she-shed" hideaway, sheds are a great opportunity to get creative on a small scale. If you've dreamt up your dream space but don't know where to start, visit our Project Centre for help planning size, special features, and function. Then just grab your materials, and get building!
Storage
Most sheds are born out of need for storage: bicycles, smelly products like paint or oil, car tires...you name it. If you're storing everything under the sun in your shed, optimize your space with helpful features like shelves, peg board hooks, bins, or vaulted storage. If your shed has become a bit of a disaster zone, it's never too late to start organizing! Try placing low storage bins on casters to easily access heavy boxes, keeping pool toys tucked in ceiling rafters, or table top drawers for small tools and accessories.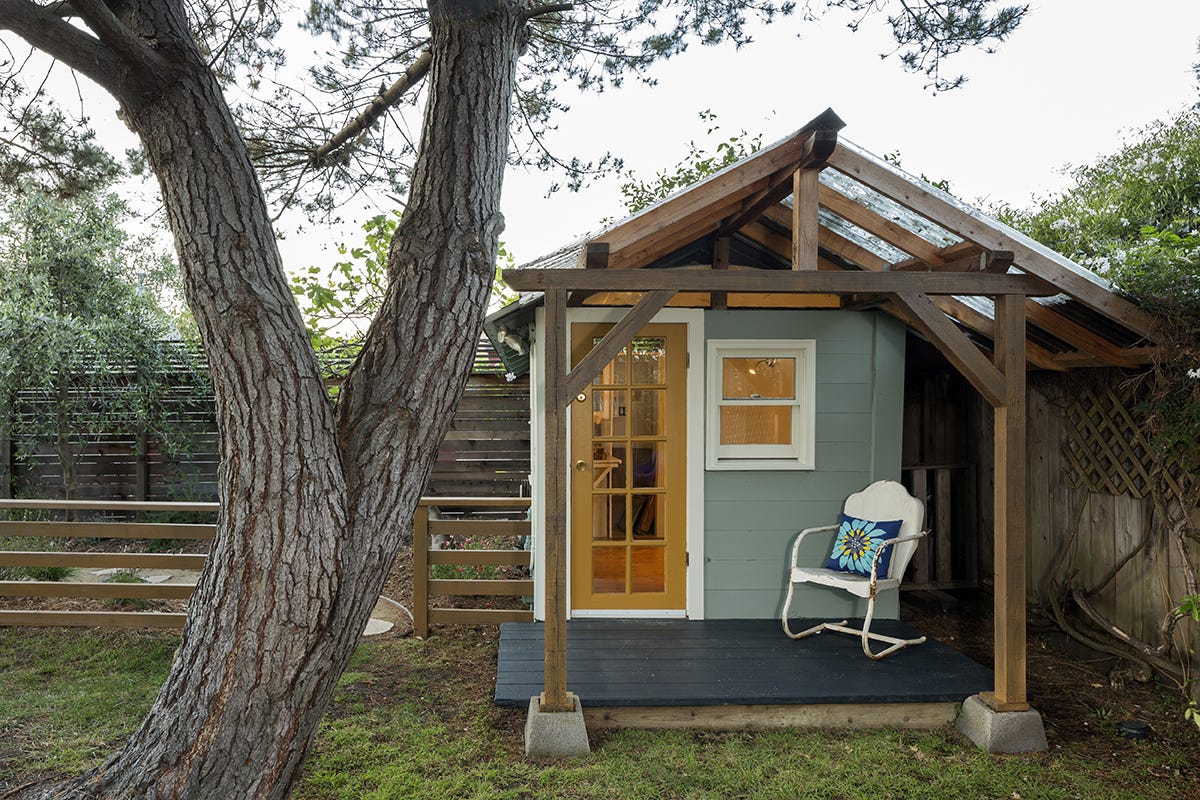 Bonus Space
If your yard or home doesn't accommodate a lounge area, why not create the ultimate shed lounge space? Refurbishing or building a new shed for crafting, outdoor mealtime, or the perfect summer afternoon nap gives a little bit of extra weather protection for all your outdoor activities. Try adding seating, like a hammock or bean bag, and a desk or gardening bench to ensure you get the best mix of comfy and practical!
Play Zone
Nothing is more enticing to kids than playgrounds! Become the backyard hero by adding a slide or swing to your shed to create your own mini-playground. Get creative with an exterior rock wall, tire swing, or ladder! Playground features are a great way to double up on shed utility: keeping an adult space inside and a kids zone outside.
Finishing Touches
Revamping the exterior of your existing shed is an easy way to update your backyard. No matter which function you need your shed to fulfill, you can make it look right at home in your yard with paint, lights, plants, and decor! Lauren Hire (of House of Hire) transformed her shed with simple additions of all these features, check out her before and after: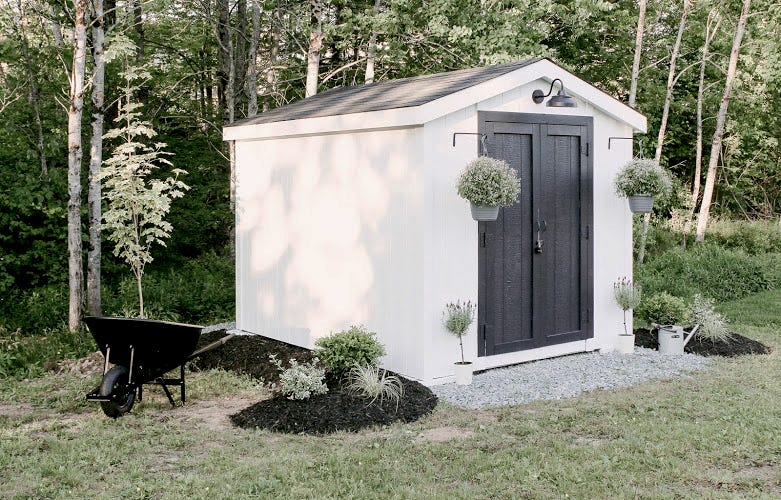 Even the simplest paint job can take your shed from "meh" to "amazing"! Our Project Centre experts can point you to the right weatherproof paint for your project. As an alternative for interior walls, try peel and stick wallpaper or tiles for mess-proof style. For any utility installation like power, roofing, water, or insulation, ask our pros how to install features that best suit your shed function. No matter how you use your shed this summer, get the most out of it with Kent's Summer of DIY!
Regular Price

$649.99

Special Price

$400.00

Ready to Ship
10 Available for pick up at

Regular Price

$1,624.99

Special Price

$1,199.00

Ready to Ship
5 Available for pick up at

Ready to Ship
10 Available for pick up at

Ready to Ship
1 Available for pick up at

Ready to Ship
2 Available for pick up at

Ready to Ship
3 Available for pick up at