Pick Your Power
Lawn mowers are available with battery, gas, or good ol' fashioned push power.
Push Mowers
Push mowers are typically the most affordable mower option and best suited to uncomplicated yards: small to mid-sized lawns that are relatively flat. Push mowers include non-powered reel mowers or models that are not self-propelled. These are a good option for basic grass cutting, but more detailed yards may need some extra power.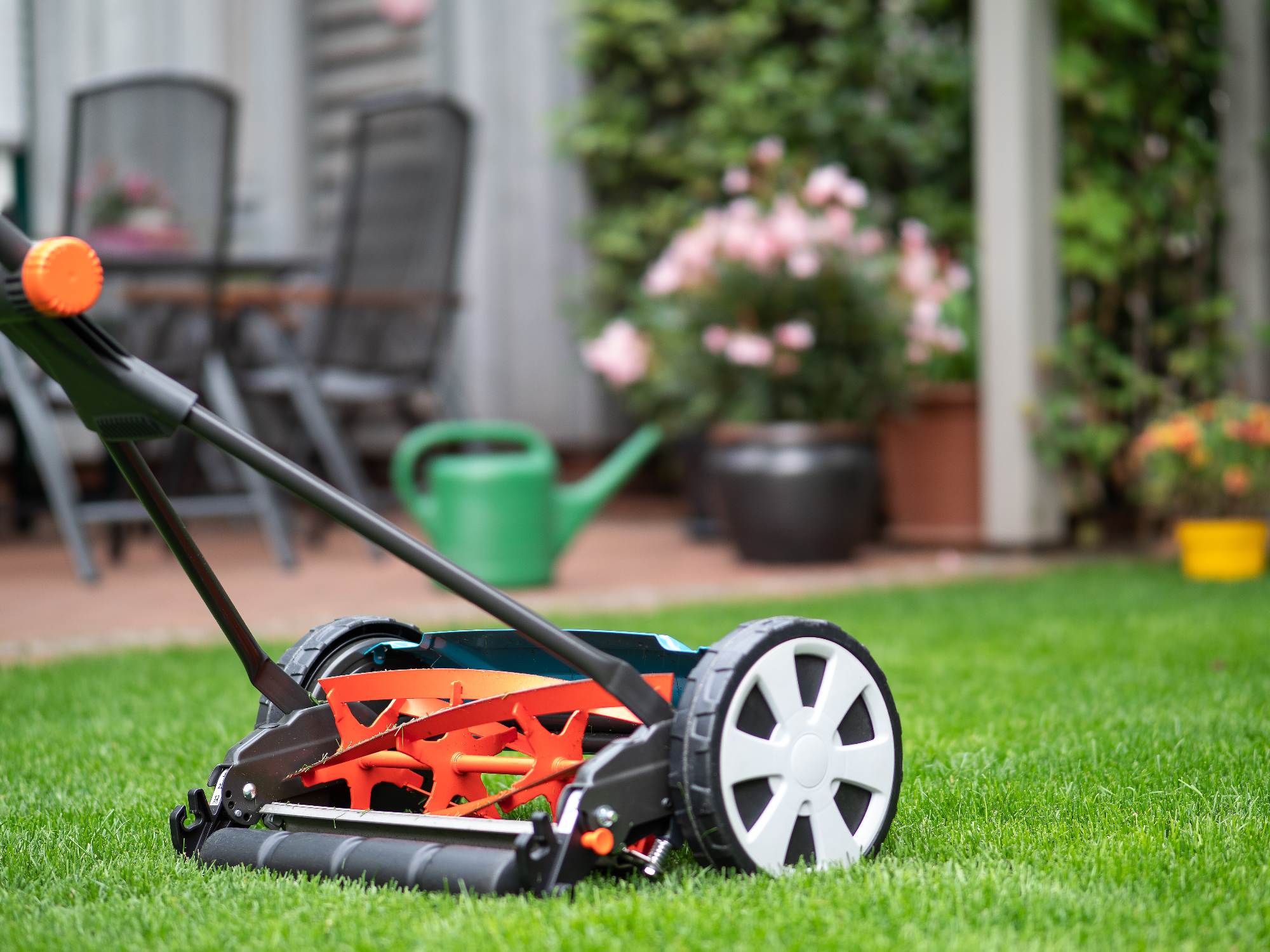 Gas Mowers
Gas mowers tend to be the most popular mower models because of their self-propelled capability and can handle most types of grass, including thick weeds. Gas lawn mowers aren't constrained by rechargeable batteries and cost less than battery powered options but can be noisier and require regular maintenance.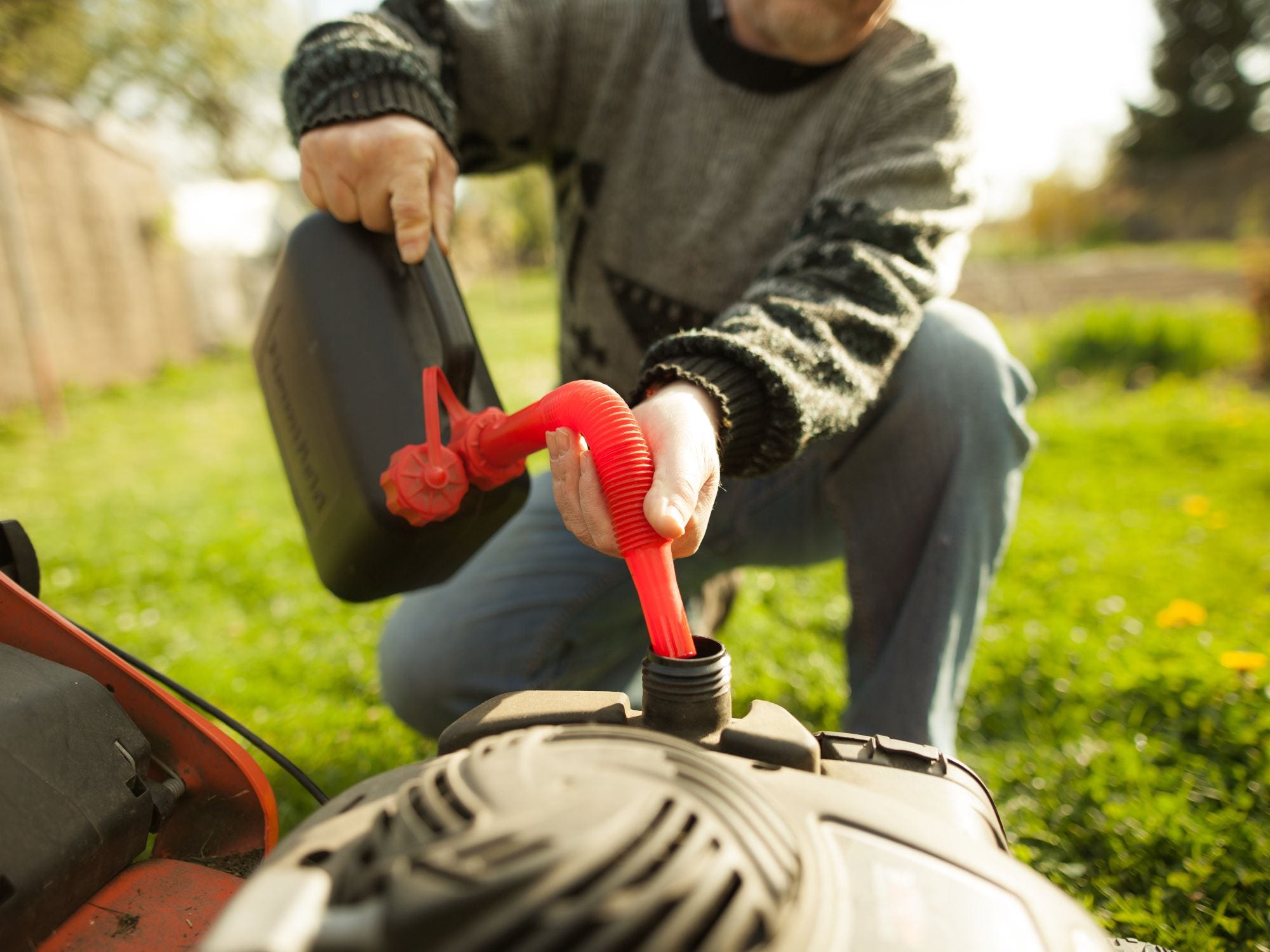 Battery Powered Mowers
Battery powered lawn mower technology has continued to improve and can typically provide 30-60 minutes of cutting time. Battery models require less maintenance than gas models, are easy to store, and quieter to run. Most brands will carry the necessary batteries that are easy to replace and help extend the lifespan of your lawn mower.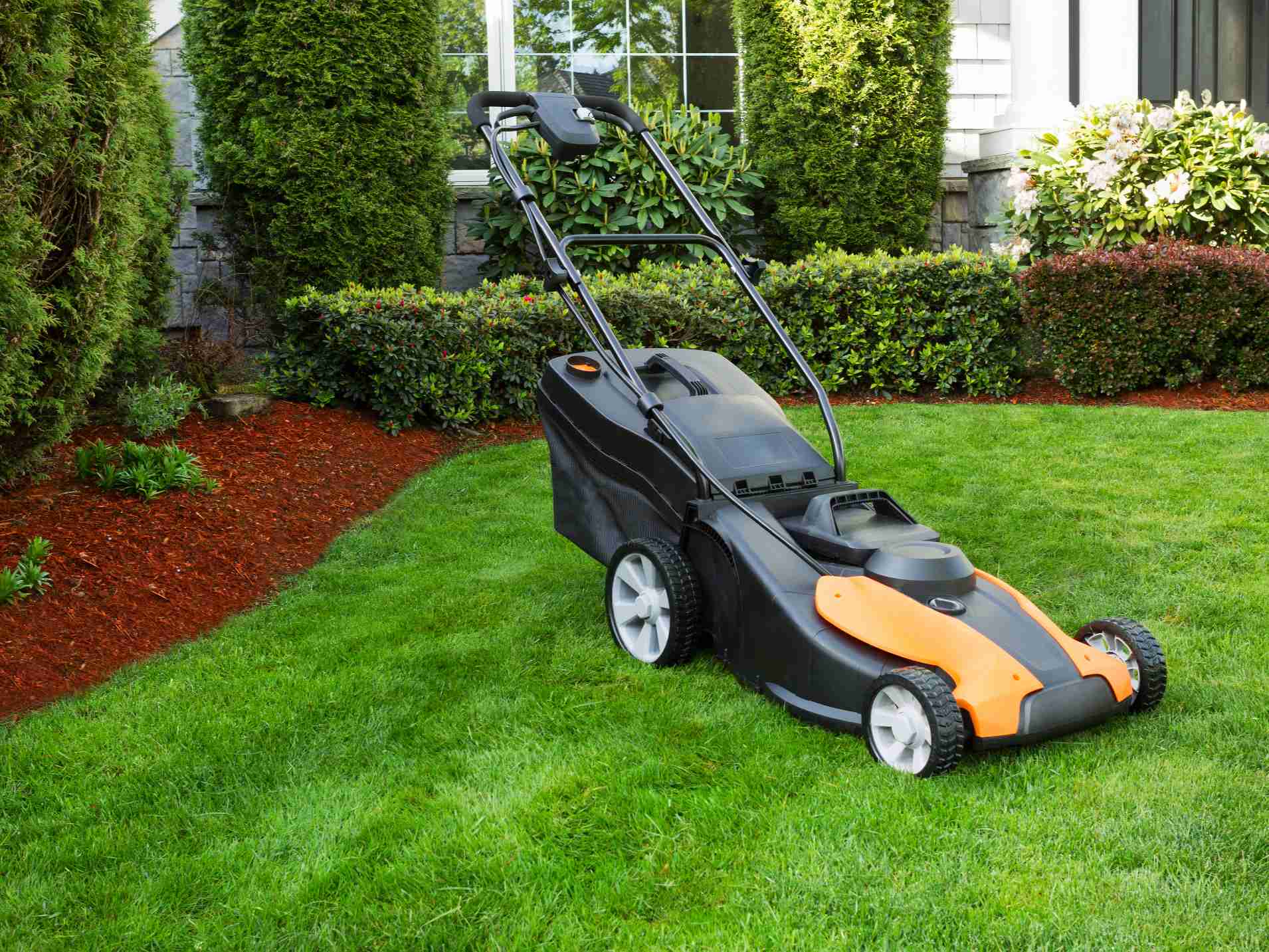 Edgers and Trimmers
Edgers and trimmers (a.k.a whipper snippers & weed whackers!) are ideal for tight spaces and edging garden beds when you're looking for more detail. They offer similar battery or gas powered options, choose one with blades suited to the type of material you'll be trimming that's comfortable for you to maneuver.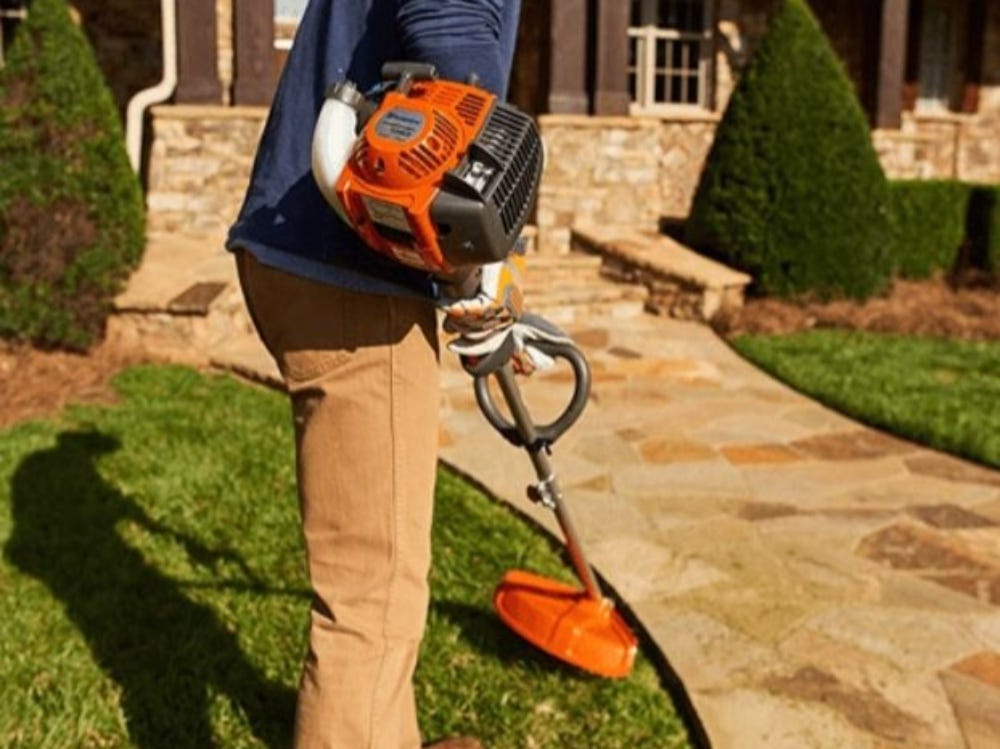 To Ride Or Not To Ride...
Why push when you can drive? Riding mowers & tractors will save hours on cutting large lawns and cut much larger swaths than walk-behind models. Ride-on models are either zero turn, which feature two levers to easily navigate obstacles and details; lawn tractors, capable of using attachments and pulling carts; or rear-engine models with a steering wheel that offer only slightly less maneuverability. Compact models may be easily stored in a shed and will need regular tune ups and oil changes. Some battery models are entering the market at a much higher price than gas models. Riding mowers/tractors are great for yards larger than ½ an acre without steep hills.
---
Features & Accessories
New lawn mowers come with all sorts of handy features that make mowing & cleanup as easy as possible. Push to start mowers will save your shoulders from yanking a pull cord, washout ports for cleaning the underside of mowers after use, and storage features like folding handles or vertical storage capability. Browse our selection of attachment fertilizer spreaders, rakes, wheels, and personal protective equipment to tackle your lawn maintenance and provide top care for your grass.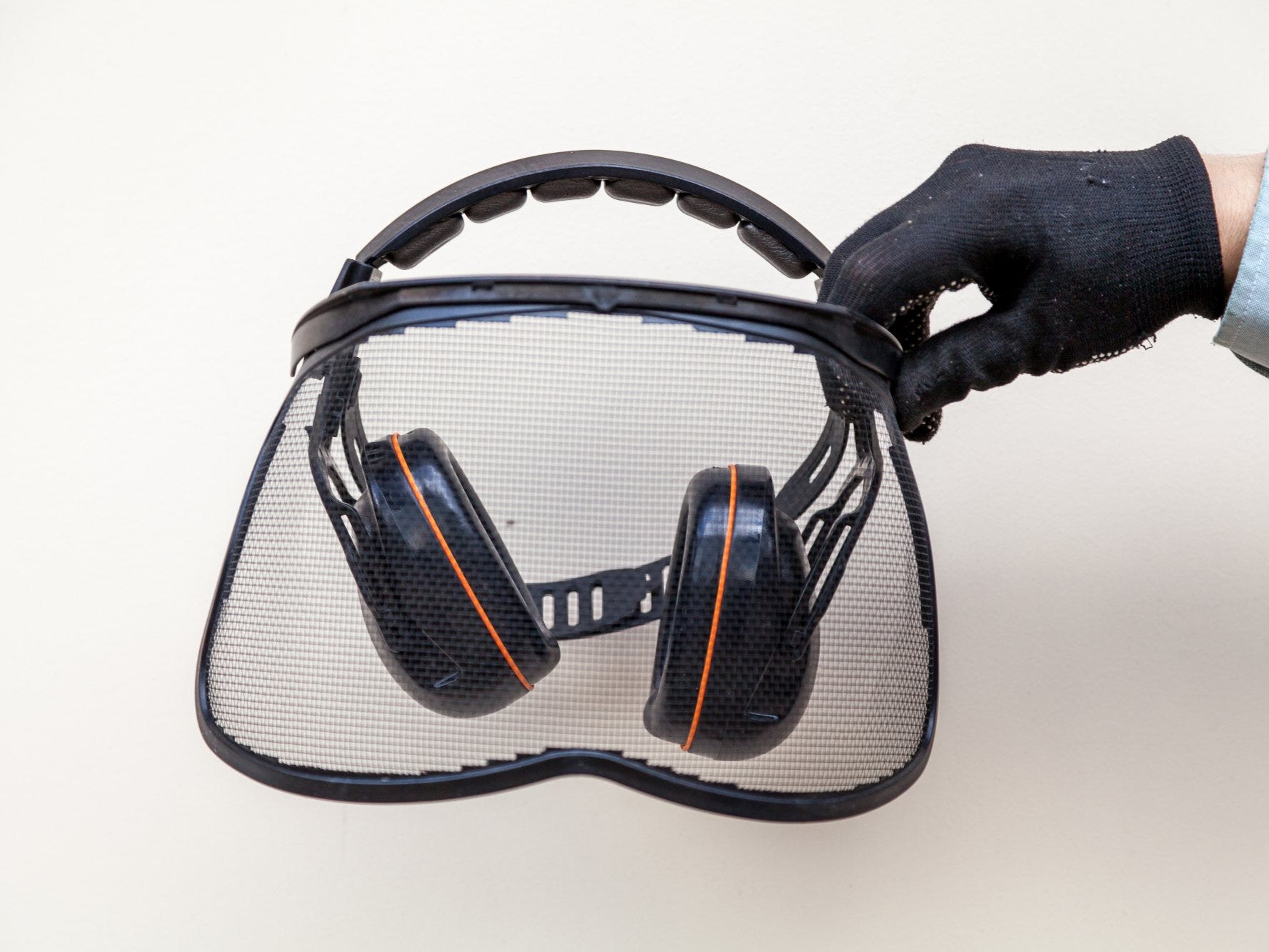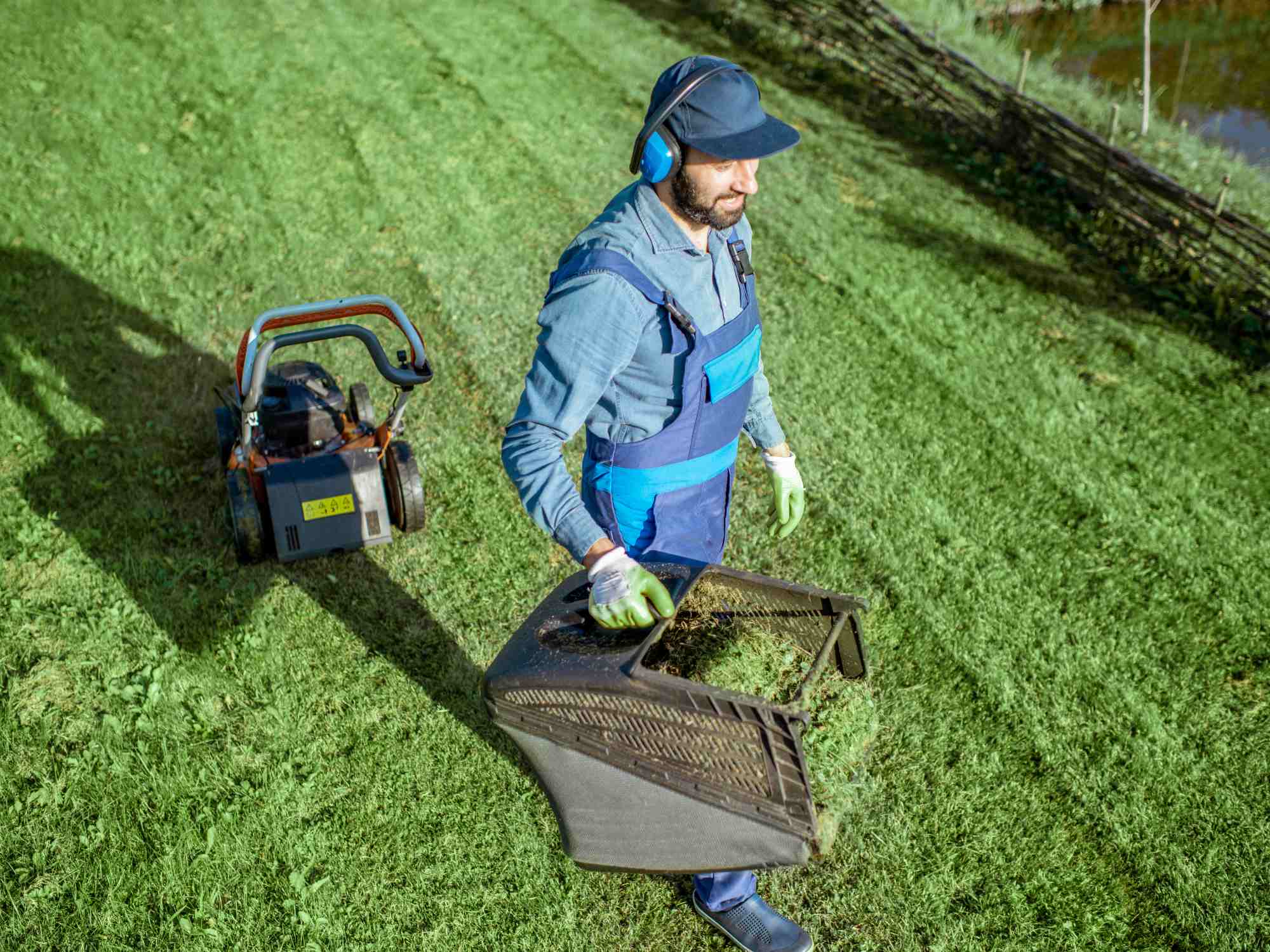 Optional Clippings Bag
An important feature for your mowing experience will be the optional clippings bag. All mowers are capable of shooting clippings out the side of your mower, but long grass or weeds may be better contained in a bag attached to your mower. Clippings can safely be left on your lawn and even help return nutrients back into your grass, and saves you a whole lot of raking! Opting for a mulching blade that will further chop grass into finer blades that are more easily absorbed in your lawn or compost pile.
Riding Mower Features
Riding mowers can feature monitors for running time and fuel usage to optimize your mowing time and fuel, and some can even connect to your phone via Bluetooth to monitor these features. Cruise control, comfort seating and cup holders will have you out for a cruise on the lawn just for fun!
Robotic Mowers
Robotic mowers are the newest technology in mowing: set up boundary wires around your yard, charge your mower and watch your lawn transform from the comfort of your lawn chair! These are ideal for flat yards and mow for ~30-60 minutes at a time before automatically returning to its charger as needed. Most models have auto-off safety functions if the mower is lifted or tipped. While robotic mowers are an awesome handsfree tool, do not leave it running when you are not home. Ask your KENT expert about model specifications that will best suit your lawn!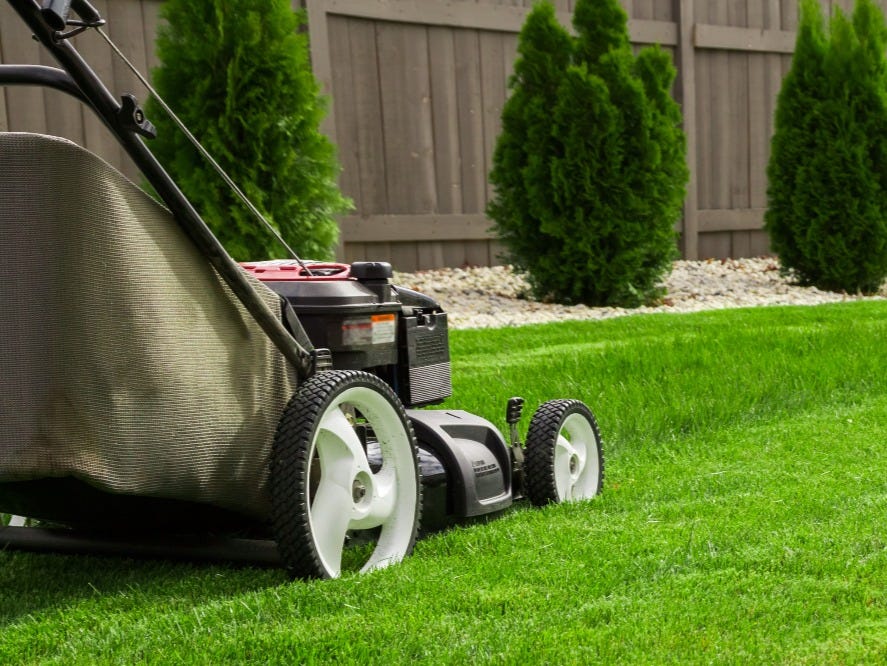 You can find a lawn mower for yards of all shapes and sizes at your local KENT location. Have our lawn care pros walk you through individual model features that have the right power, blades, and features you need for your best lawn ever!
Ready to Ship
2 Available for pick up at

Ready to Ship
2 Available for pick up at

Ready to Ship
4 Available for pick up at

Ready to Ship
2 Available for pick up at

Ready to Ship
5 Available for pick up at