How to Install Floor Trim
Start with the right gear:
Mitre Saw
Measuring Tape
Stud Finder
16g Nail for Thick Trim (18g for thin trim)
Trim
Nail Gun
Appropriate Safety Equipment
Pencil/Marking Tool
Installation
Measure your space to determine how much floor trim you'll need, and account for a little extra for any mistakes or future repairs. Try layering multiple styles for custom results.
Measure your walls to determine the length of cuts to make, and mark your wall studs to layout where nails will be placed.
When making corner cuts, carefully align corners and make 45° cuts for a perfect fit. Ask your KENT expert about helpful tools for this step.
Nail your trim flush to the floor/wall where your studs are marked.
Fill & smooth nail holes as needed.
Once your trim is installed, add paint or stain to complete your design vision.
Installing floor trim is a project most DIYers can easily tackle with a few cuts, lots of measuring, and help from the KENT Project Centre.
Polish off your new flooring today. Contact your local KENT Project Centre with any questions or inquire about our installation services!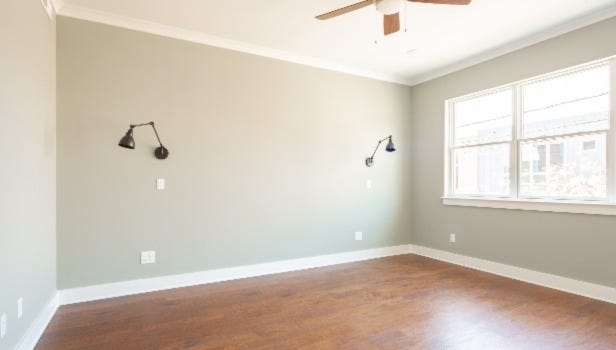 Shop the Gear:
Ready to Ship
3 Available for pick up at

Regular Price

$299.99

Special Price

$299.00

Ready to Ship
5 Available for pick up at

Ready to Ship
237 Available for pick up at

Ready to Ship
7 Available for pick up at

Ready to Ship
1 Available for pick up at

Ready to Ship
7 Available for pick up at

Ready to Ship
110 Available for pick up at