Suitable Surfaces for Krylon Spray Paint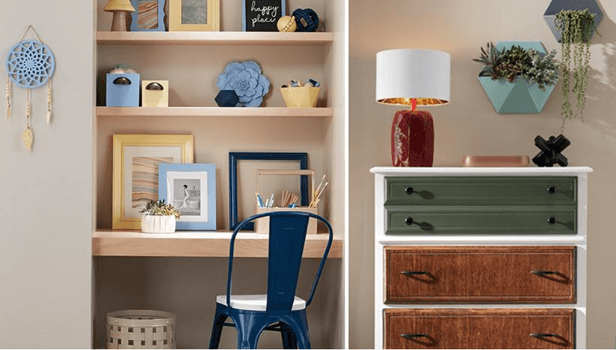 Asphalt
Canvas
Ceramic
Concrete
Craft Foam
Drywall
Fabric
Glass

Grass
Gravel
Hard Vinyl
Iron
Laminate
Masonary
Metal
Paper

Pavement
Plaster
Plastic
PVC
Tile
Wicker
Wood
Tips for Successful Spraying
1. Lay a drop cloth or cardboard to protect your flooring. When spraying outside, stay well away from any objects that could get splattered and cover items as necessary. Always spray in a well ventilated area.
2. Always follow manufacturer instructions on the can; not all formulas apply the same.
3. Clean your surface and repair or gently sand any blemishes.
4. Tape or cover sections you do not wish to spray.
5. Apply even coats of paint, spraying as directed from application instructions.
6. Add coats as needed and allow to dry completely before use.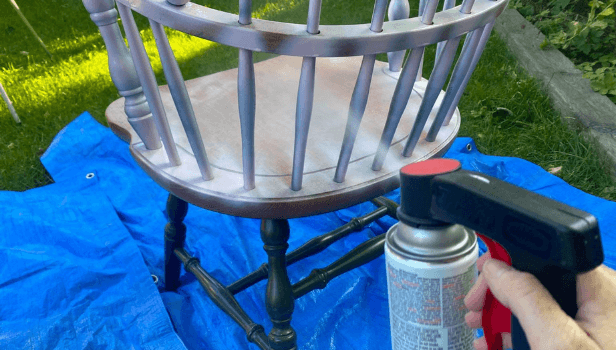 Furniture
There's no faster way to update furniture than with a coat of paint. Simply changing the colour of a headboard, chair, or coffee table can give furniture a new life. Cover scrapes and scuffs with a Touch-Up formula, and reduce furniture waste by refinishing what you have. Even a coat of varnish can save side tables and easily switch a gloss finish to matte.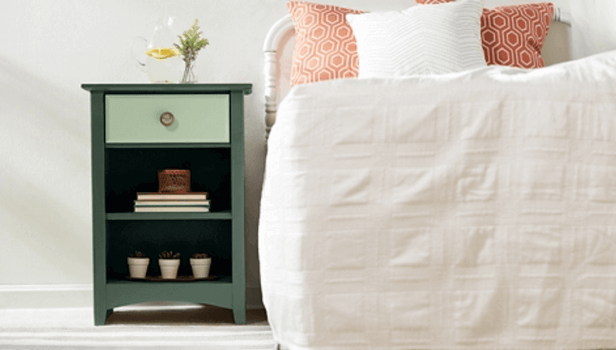 Home Décor
Changing styles are no challenge for Krylon! Create more contrast, more colour, and better design cohesion with a quick coat of spray paint. From the smallest knick knack to picture frames and vases, you can jump on board any trend with a quick and easy transformation.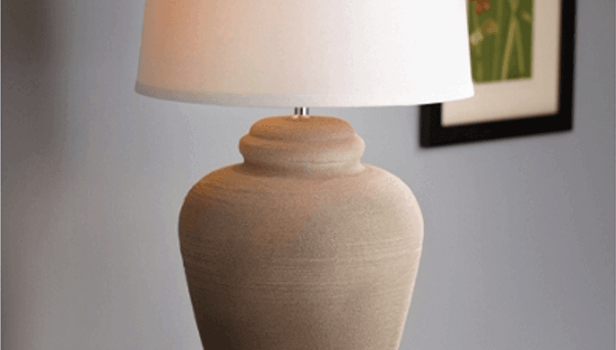 Outdoors
Protecting outdoor tools and furniture requires regular maintenance, make it as easy as possible with Krylon protection coats and sealants. Outdoor formulas are perfect for sheds, planters, play sets, and even barbecues. Rustic finishes like metallic or stone will blend in with natural elements and can be easily sealed with clear coats. Protect patio furniture against water and stains with quick dry sprays and minimal mess.
Easy DIY Projects You Can Do With Krylon Spray Paint
Virginia Fynes went for a bold and bright new shade on an old kid's room papasan chair with a fuschia Krylon Colour Maxx formula. Check out her Instagram page for a gorgeous before & after.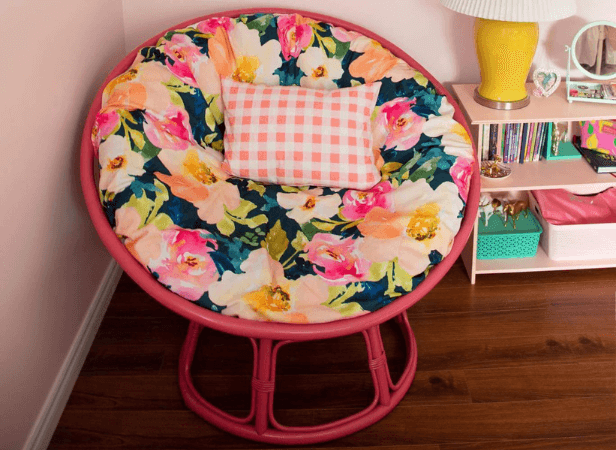 Recreate Jane Gallant's (a.k.a Modern Jane) marbled planters when you add water to your DIY. Spray your Krylon paint into a bucket of water to create swirl patterns to dip your item into.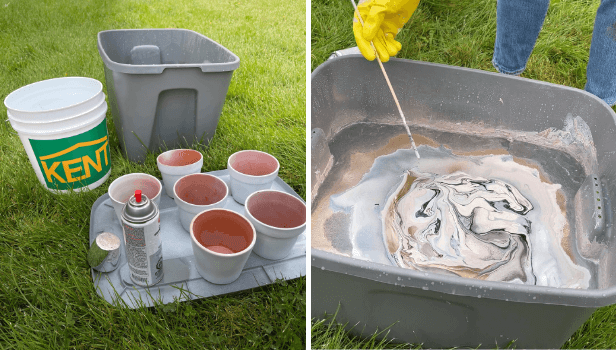 There are few things you CAN'T do with Krylon spray paint. Keep your favourite items looking fresh and in style with new varnish, colours, and textures. For an easy weekend DIY, visit your local KENT Paint Centre and grab all the Krylon gear you need for a perfect paint job.
Ready to Ship
9 Available for pick up at

Ready to Ship
10 Available for pick up at