Besides the practicality of being in your backyard, raised garden beds prevent soil compaction and provide good drainage. By placing landscape fabric beneath the soil and chicken wire around the boxes, they make it easier to control weeds and critters. In periods of heavy rain, it also prevents your soil (and your hard work) to be washed away.
Before you get started, you need a proper place to grow. This easy DIY project is the perfect opportunity for you to develop your DIY abilities and green thumb all at once.
Follow along and have fun!
Tools You Need: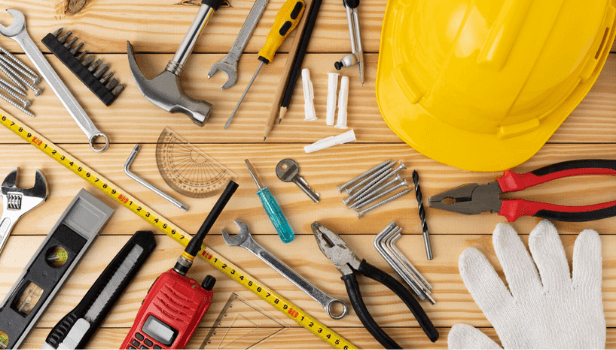 Lumber You Need:
(for one 4' x 8' garden bed)
---
Step-By-Step Instructions
To build the frame of your garden bed, use the circular saw to cut one 2 x 10 x 8 in half. This will leave you with 2 pieces 4-feet in length and 2 pieces with 8-foot length.
Don't have a circular saw? No problem! Ask your local KENT Cut Shop to make all the cuts for you.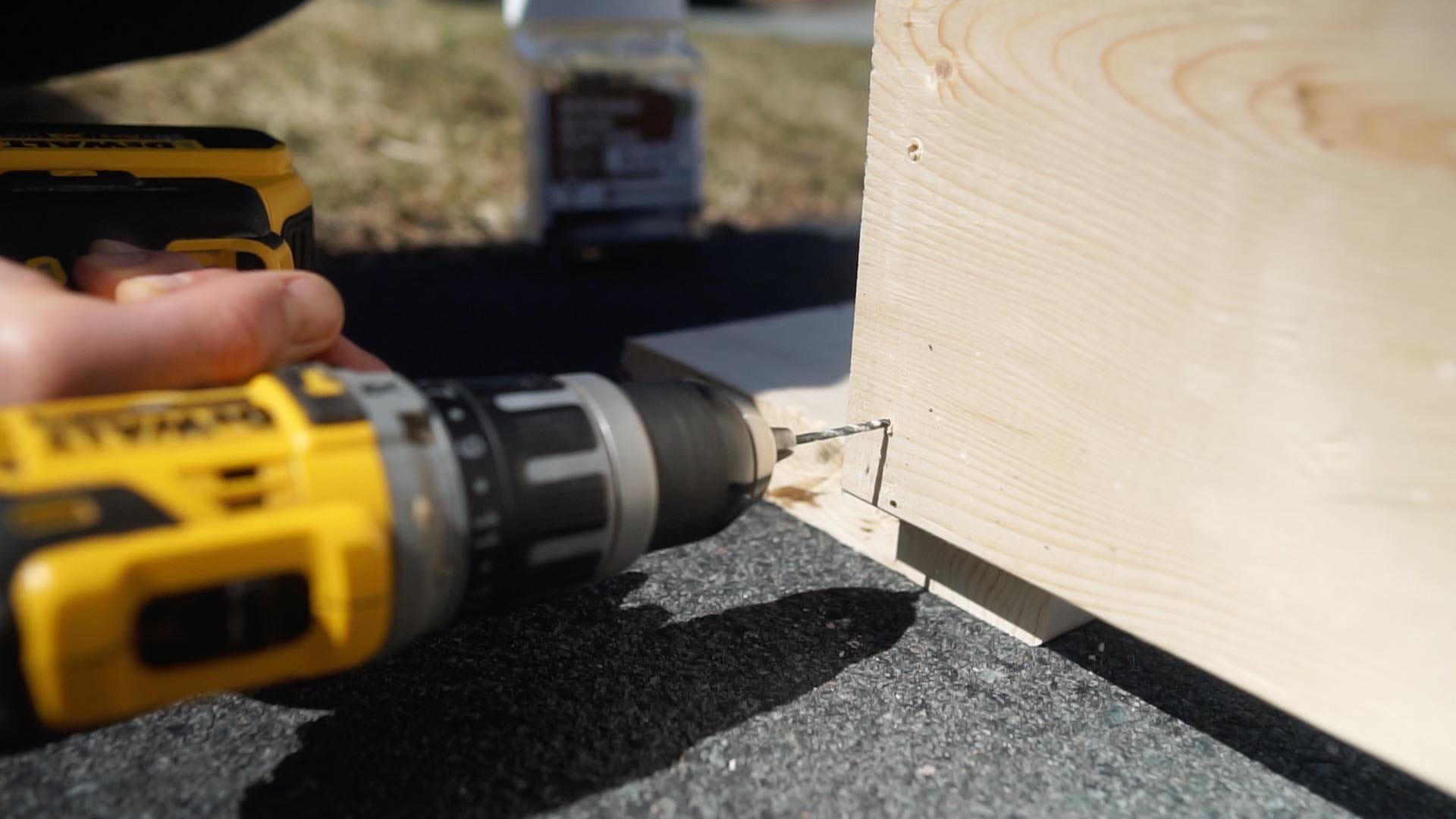 Pre-drill holes at the end of each your 8-foot sections.
Use your driver and the wood screws to fasten the side pieces (8-foot boards) to the end pieces (4-foot boards), forming a rectangle.
If you want, you can end your project here. Yes, it is that easy.
Continue following the instructions if you want to add the picture frame board for a nicer look.
Cut the 2 x 4 in eight pieces. Don't worry about the exact length, these pieces are meant to support the optional frame.
Fasten the 2 x 4 pieces on the inside of the garden bed. Use a speed square to make sure the pieces are flush to the top of the garden bed.
Cut one of your 5/4 x 6 x 10 in half, and cut a 45º from each corner.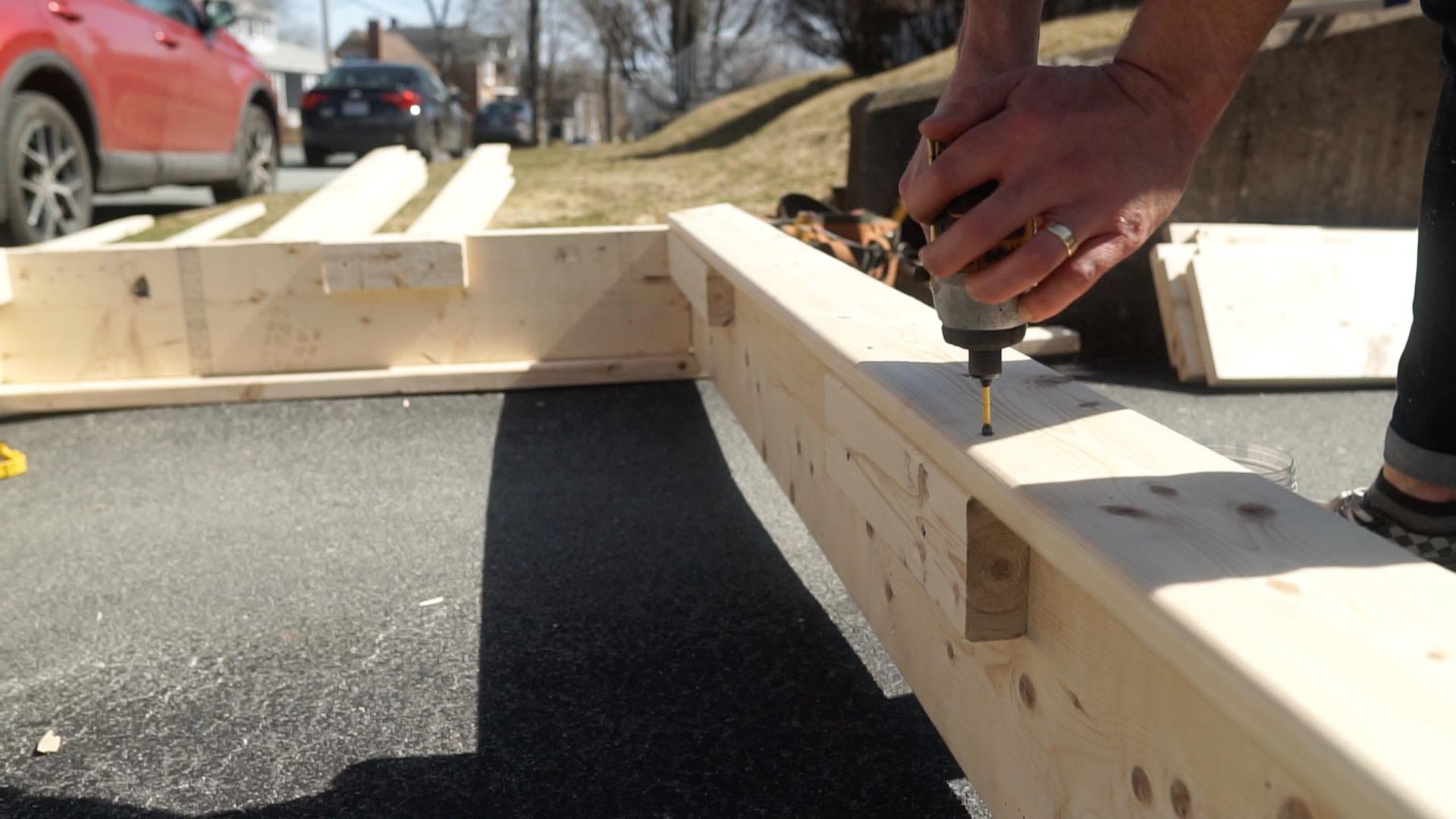 Fasten these boards onto the 2 x 4 pieces you added inside the frame. Make sure that the 45 angles meet nicely at the corners.
Your raised garden bed is ready! Place it in a space that gets lots of sunlight, make sure it is level, grab some soil and seeds at our Garden Center and get planting!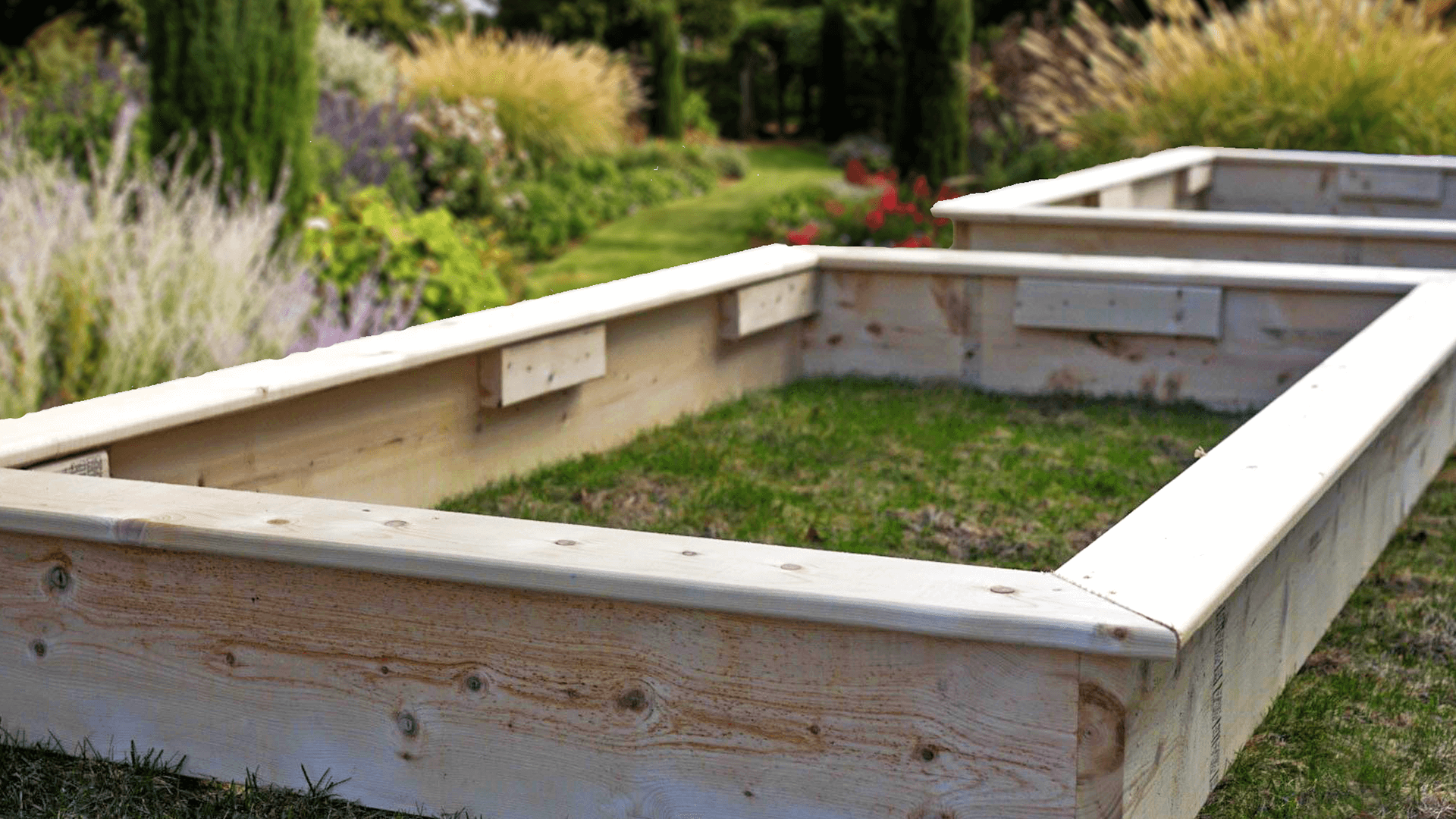 Don't know what to grow? Root vegetables like carrots, beet and radishes are popular choices. Leafy greens such as lettuce, spinach and kale also perform well in garden boxes. Besides that, bush beans, peas, cherry tomatoes, summer squash, cucumbers and garlic are among the easiest vegetables to grow. Garden beds can be versatile, just make sure you have enough space to grow all your favourites or build more than one garden bed to fit everything you want.
Regular Price

$319.00

Special Price

$229.00

Regular Price

$179.00

Special Price

$159.00

Ready to Ship
2 Available for pick up at

Regular Price

$39.99

Special Price

$31.99

Ready to Ship
7 Available for pick up at

Ready to Ship
4 Available for pick up at

Regular Price

$19.79

Special Price

$15.83

Ready to Ship
57 Available for pick up at

Regular Price

$37.89

Special Price

$30.31

Ready to Ship
5 Available for pick up at

Ready to Ship
16 Available for pick up at